I love pizza. Any kind. Frozen, fresh, cold, hot. LOVE it. The only kind of pizza I detest is the kind they make it Italy. That is only because I know Haleigh and Amy are eating pizza there and it's so scrumptious, but alas, I cannot have any.
If you were mad at my use of a Jiffy mix in my last post- just close the page. Because I used the Jiffy pizza crust mix. It was DELICIOUS! Not too crunchy, not too soft. Just right.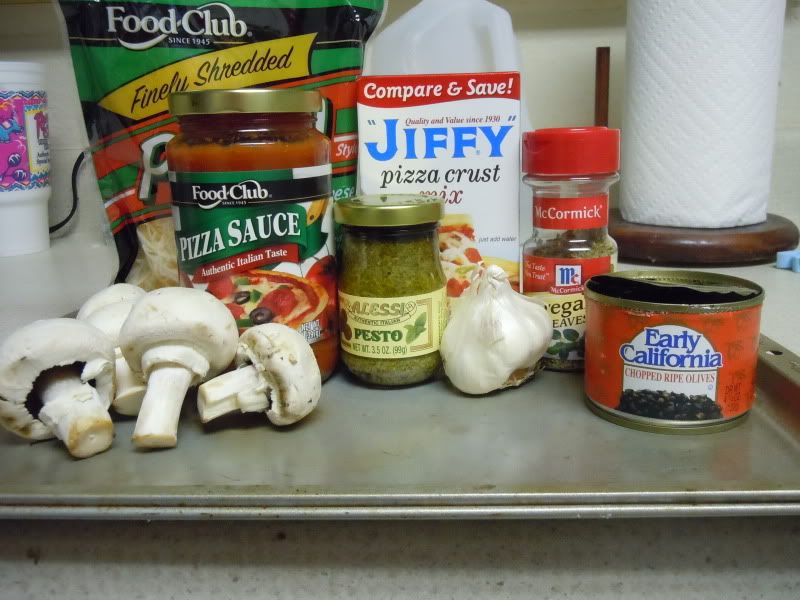 Here's the cast. You can use whatever toppings you want, but I love mushrooms and olives. I chopped up two cloves of fresh garlic and put that on top too.
First chop/slice your toppings if you need to. One thing I learned about mushrooms while making this. Slice them as shown in my picture. I'm sure to most this is a no-brainer, but they are much prettier this way.
Here's my dough. Sorry the picture is bad. To make the dough all you do is add hot water to the mix. I added oregano and garlic powder. It made the dough very flavorful.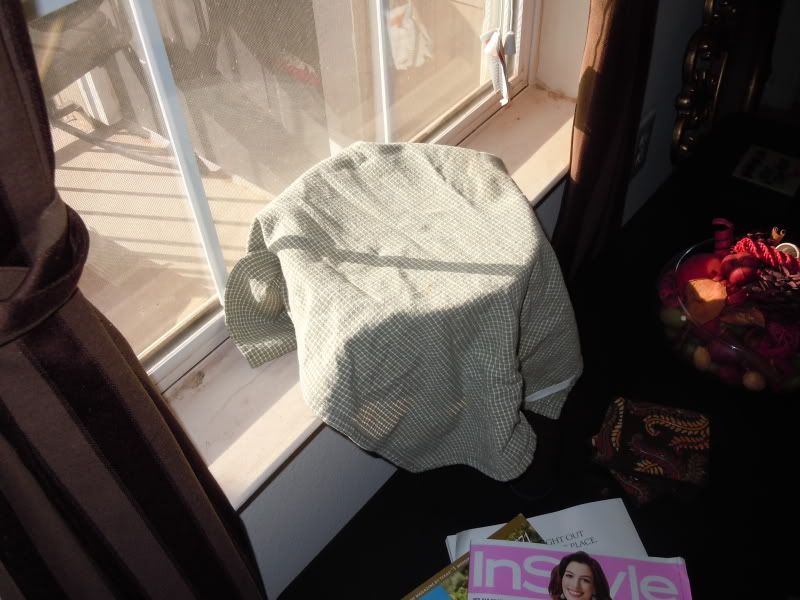 The next step on the box was to "cover the dough and let sit for 5 minutes." They recommended the temperature be 85 degrees. That's why it's in my window sill. I didn't know where else to put it. haha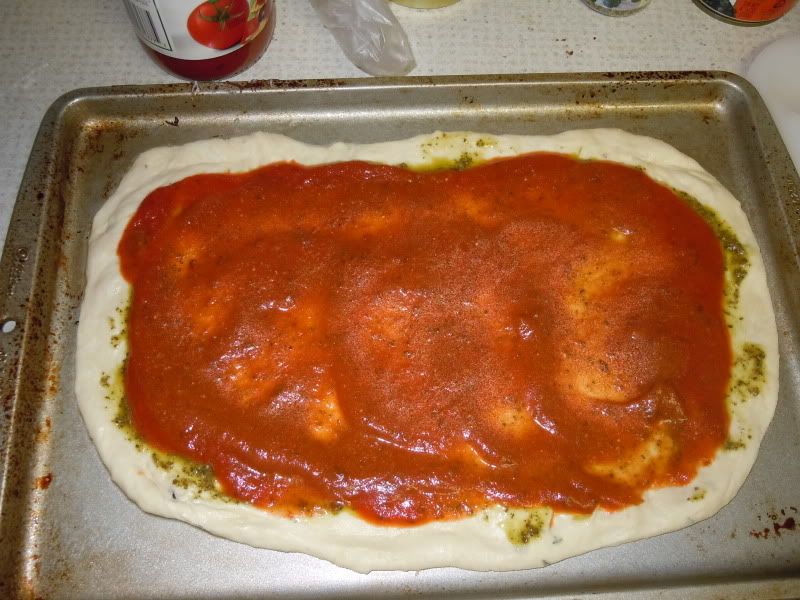 After it sits, knead it a couple times (it's so soft and fluffy!) and spread it into a greased cookie sheet. I spread my pesto, my sauce, my toppings and finally my cheese.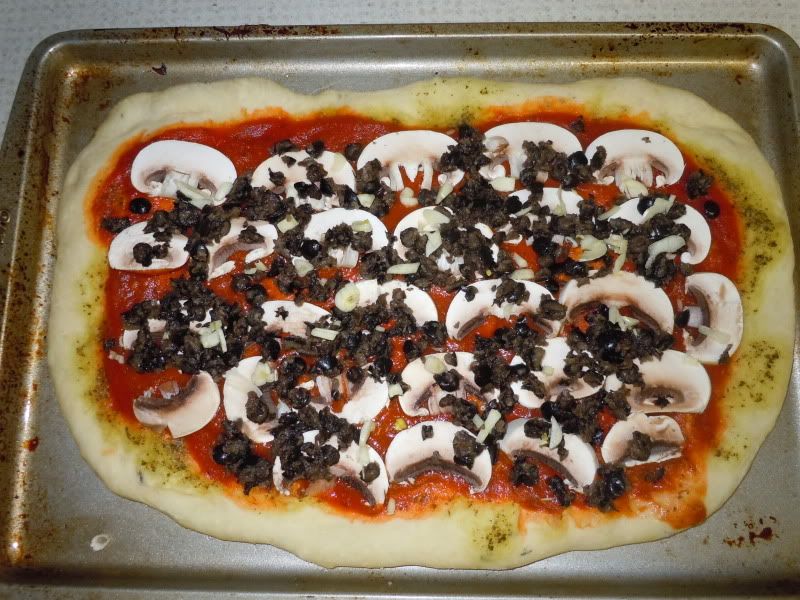 Toppings. A note about my olives. I accidentally bought the chopped kind but I would use sliced if i did it again.
Cheese.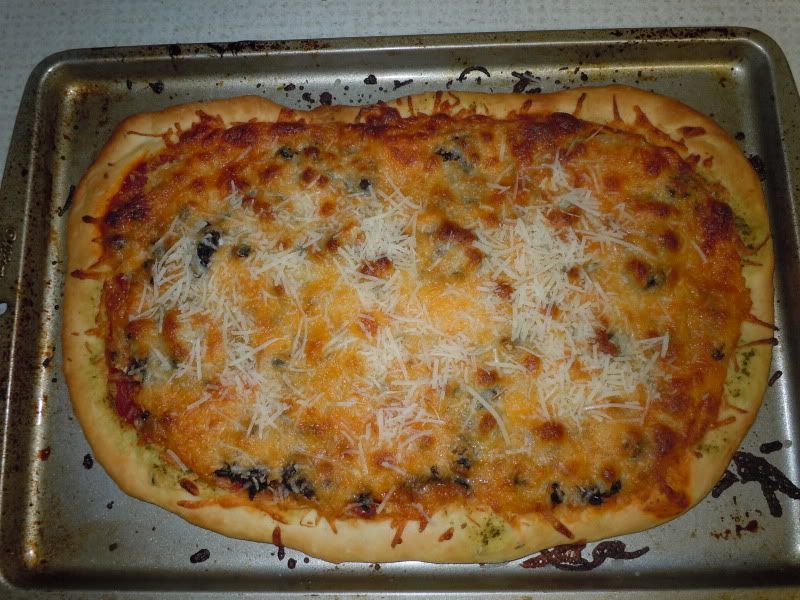 Bake it for about 20 minutes (depending on your oven) at 450. I let mine go a little too long, but I like it to be pretty crunchy. I also added a tiny bit of fresh parmesan to the top for a little extra crunch.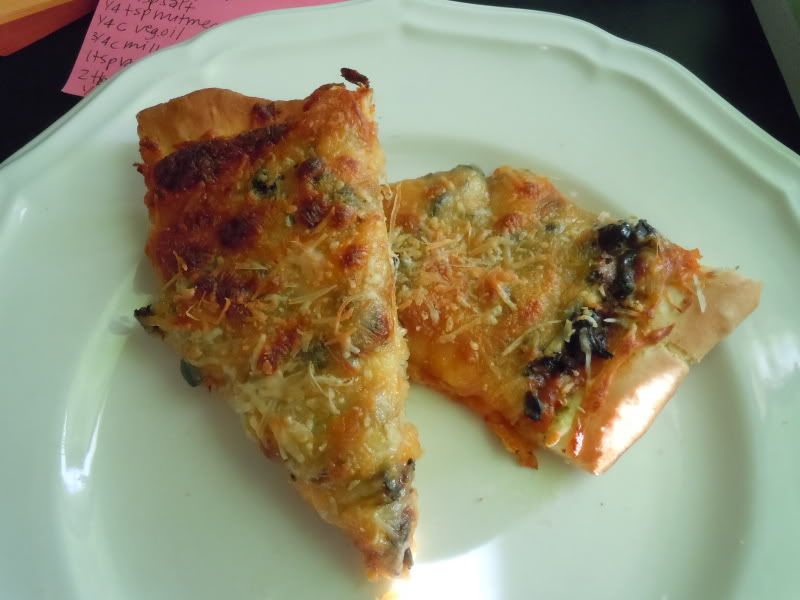 Enjoy. :)