This recipe is from
Pioneer Woman
's cookbook that I received as a Christmas gift. It is WONDERFUL if you don't already have it. Like her website, she gives detailed pictures and descriptions for everything. I love how she talks about life out on the ranch too. The recipes are classic, delicious and not difficult.
I made this for my little brother and I this morning for breakfast. VERY easy but filling and good!
This is all you will need. No worries- you won't actually be eating Santa and his Mrs. That's just what our salt and pepper are in at this time of year. :)
Find something to cut a hole in your bread. Pioneer Woman recommends a biscuit cutter, but we didn't have one so I used a can of something in the pantry. Make sure it isn't too big.
Heat 2 tbsp of butter on medium-low heat for about a minute before adding your bread.
After the bread cooks for a minute, crack an egg and place its entire contents into the hole you made in the bread. Put salt and pepper on that side and let it cook for another minute before flipping. After flipping your bread over, add salt and pepper again and cook as long as you want.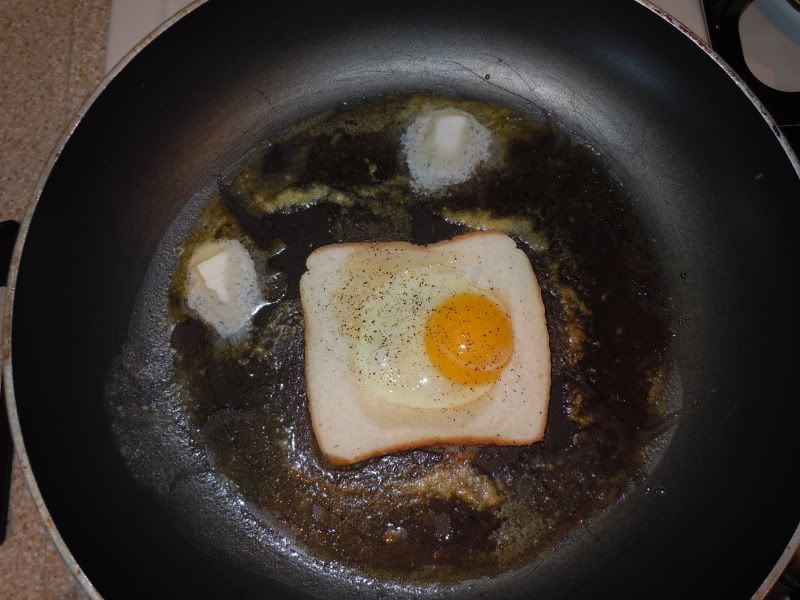 My brother likes his eggs runny, but I let mine cook a little longer until they were pretty solid.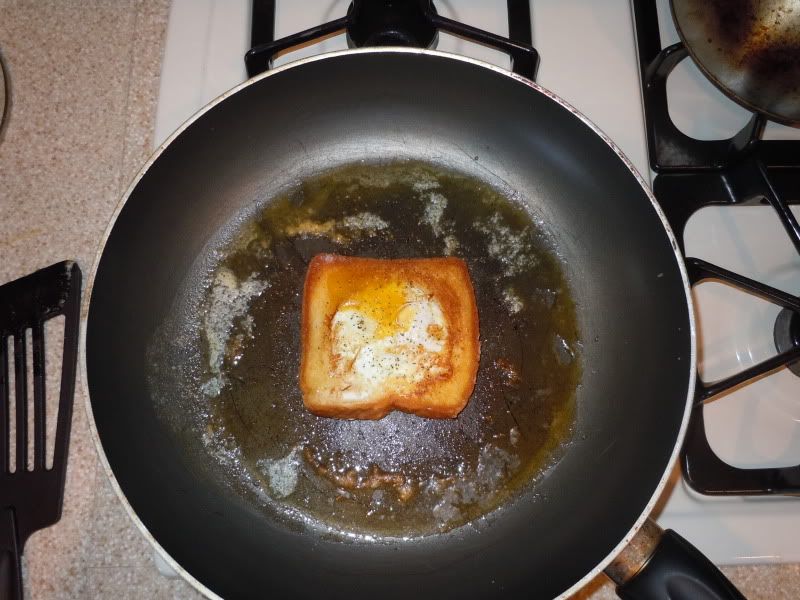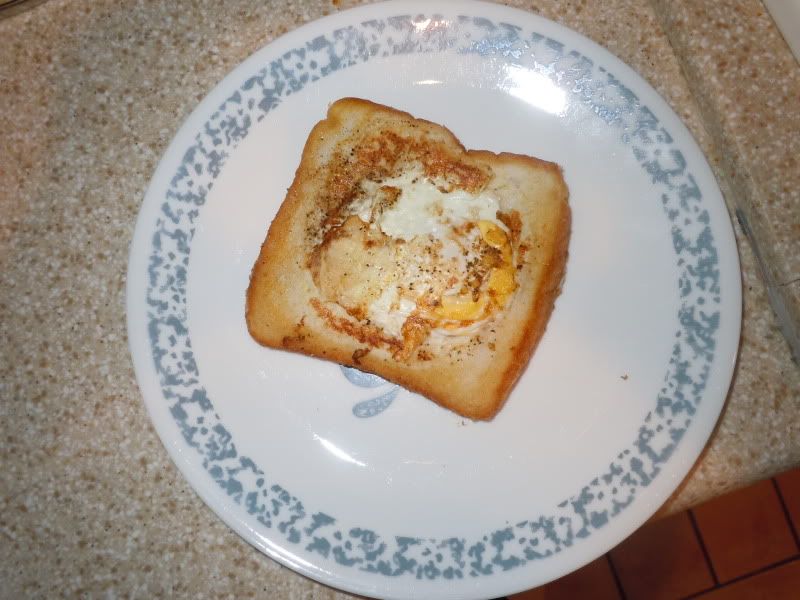 I realized after eating that salsa would taste really good on top, so you might add that for a little spicy twist. Enjoy!