Last Thanksgiving break I went home from school and decided I wanted to bake something. We didn't have a lot of ingredients to work with in the pantry, so I decided I would make some "snickerdoodle cupcakes"
Haleigh
had brought over one time. I found a delicious recipe over at
Bakerella,
and whipped them up. These really don't take very many ingredients that you don't already have, so keep them in mind next time you need a dessert. They weren't fancy, just cinnamon-y and cream cheese-y, but my ten year old brother must've loved them. This past Thanksgiving, a year later, I called and asked him what he wanted me to bake him. Out of every chocolate chip/brownie/fudge dessert out there, he asked for these cupcakes. Everybody in my family actually likes them too, so give 'em a try!
1 1/2 cups all-purpose flour
1 1/2 teaspoons baking powder
1/4 teaspoon salt
2 teaspoons cinnamon
1/2 cup unsalted butter, room temp.
1 cup sugar
2 eggs, room temp.
1 teaspoon vanilla
3/4 cup milk, room temp.
Preheat your oven to 350. Mix together your dry ingredients (flour, baking pwdr, cinnamon) and set it aside.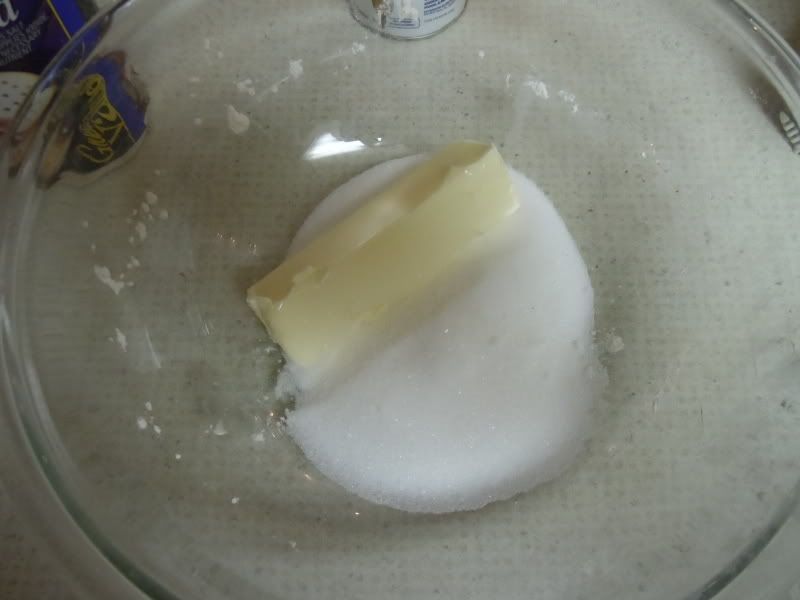 With a mixer, cream your butter and sugar.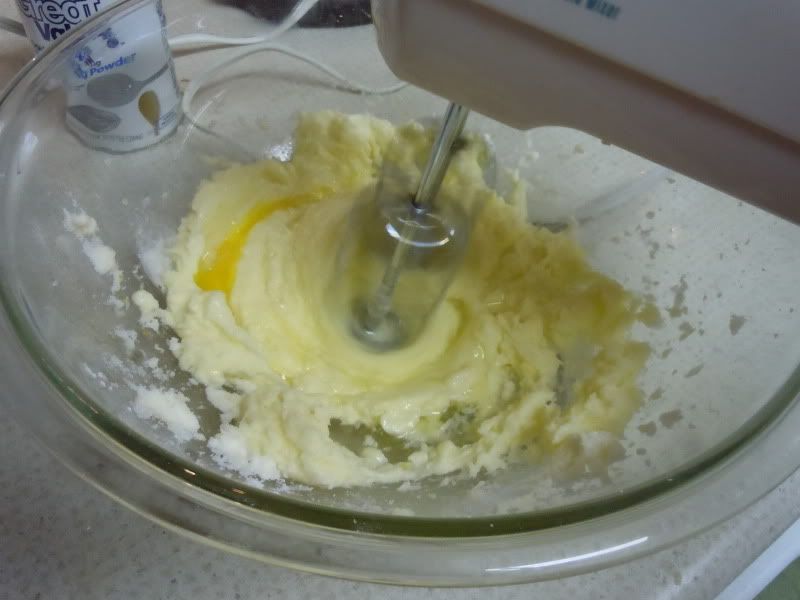 Add eggs, one at a time. Then, add your vanilla until everything is combined.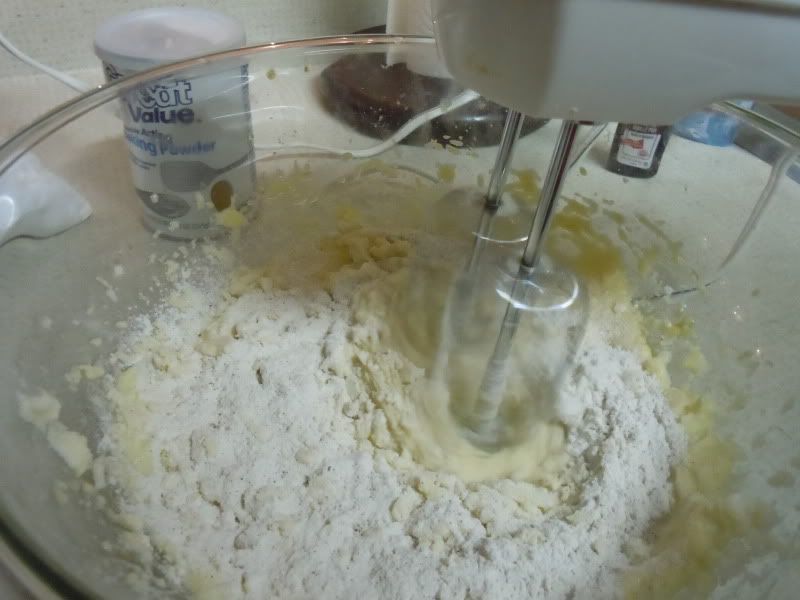 Add your dry mix to your wet mix in 3 parts. In between that, add your milk in two parts. Here's how it goes: dry, milk, dry, milk, dry.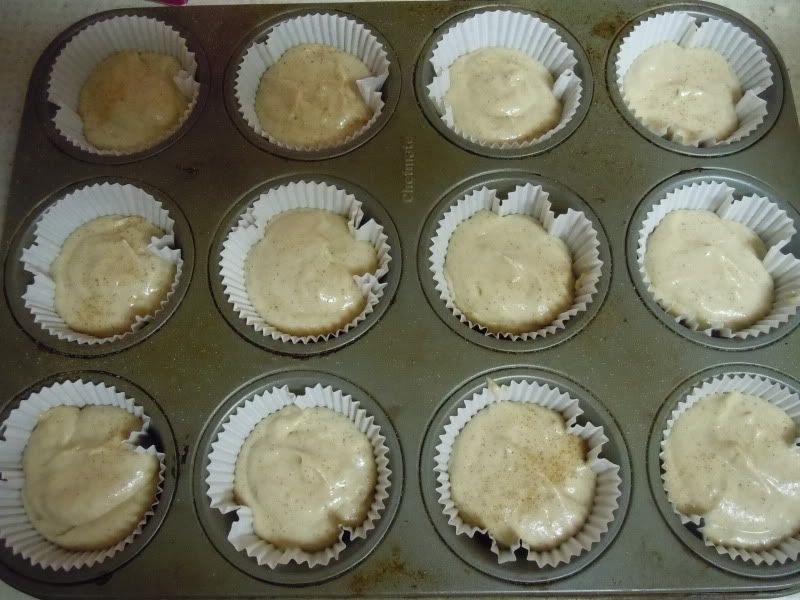 Line a muffin tin with liners and fill 3/4 full.
**NOTE**: I used paper liners. That was a BAD idea. See how funky they look? Use ALUMINUM ones, and they'll be much prettier.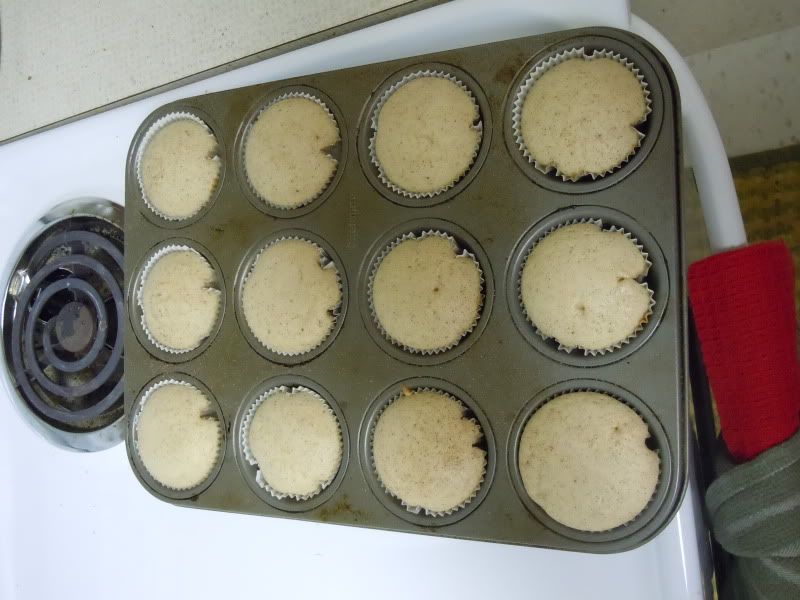 Bake for 15-20 minutes, or until they're slightly golden on top.
Bakerella actually got her recipe from Martha Stewart, who frosted these cupcakes with a meringue type frosting. I decided a cream cheese frosting would taste better. This is what I came up with. It's a combo of ideas I found on the web and my own tastes.
8 oz of cream cheese- soft
1/2 stick of butter at room temp
1 tsp vanilla
1 1/2-2 tsp cinnamon ( I like a lot of cinnamon)
2 1/2 c powdered sugar (more or less depending on how thick you want it)
First mix your cream cheese and butter. Then add vanilla and cinnamon and finally the powdered sugar.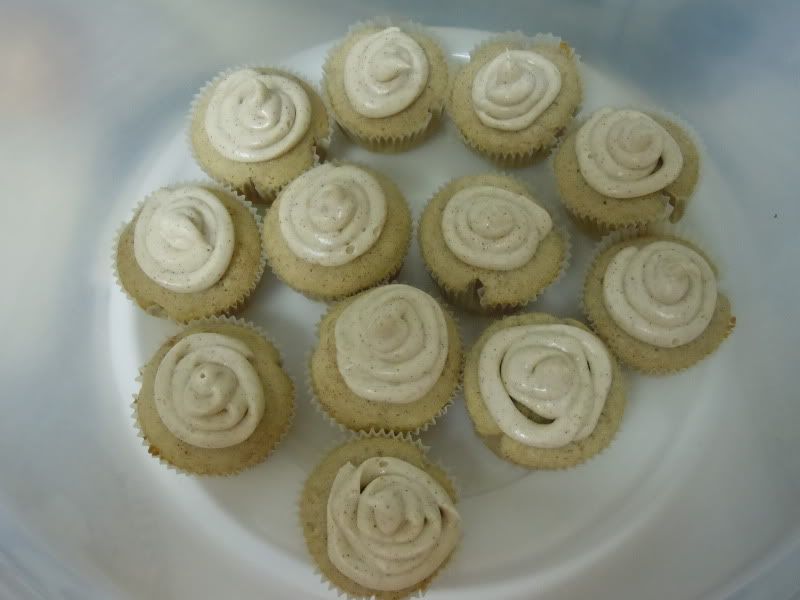 I scooped all my frosting and put it in a plastic sandwhich bag. If you cut a small hole in the corner you can pipe it on the cupcakes really easily.