My Uncle Ronald from Capitan, New Mexico makes the best salsa in the world. He grows his own peppers. And eats a pepper with every meal like we do a side salad. Cool, right? When he and my aunt lived in the Panhandle, he nonchalantly gave his neighbor the recipe and didn't think anything of it. Later he finds out she's been selling it in her store and never told him or gave him any of the profits. That's how GOOD his salsa is.
Of course I REFUSE to ask him for the recipe too, because I think I can hold my own in the salsa world. This is what I've come up with. Everyone who has tried it likes it, but I warn you, its SPICY!
If you think you can take the heat, come on over!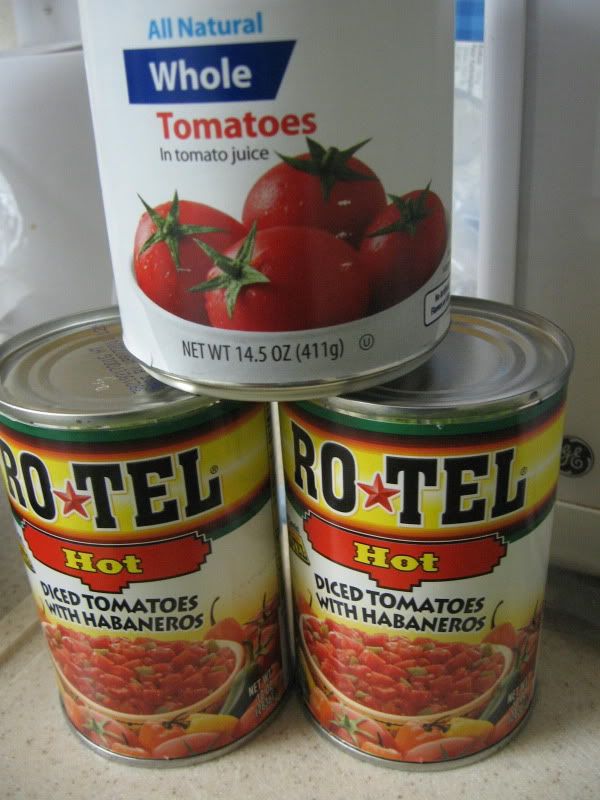 The first time I made it I used whole tomatos and Rotel.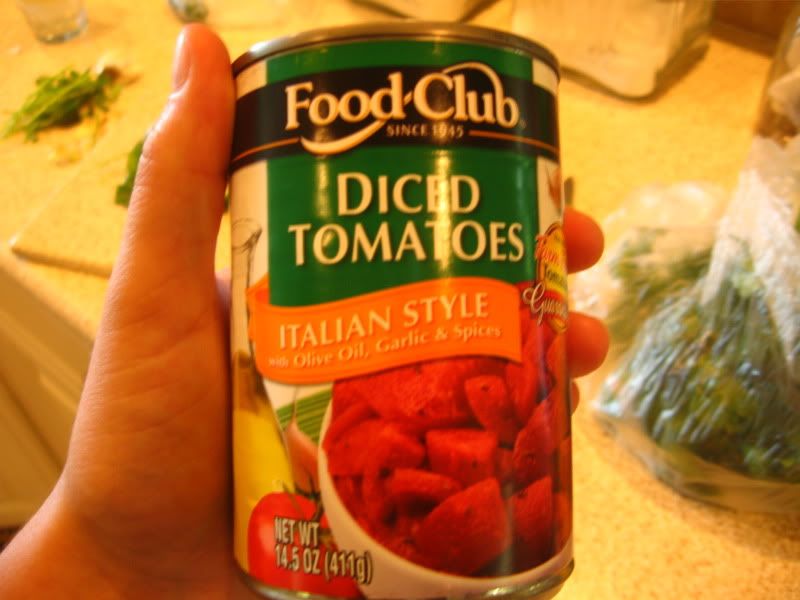 The second time I added diced tomatos instead of whole tomatos and took away one can of Rotel. So, the final "base" consists of a can of diced tomatos and a can of Rotel (make sure you don't pick the spiciest one- trust me-it will be spicy enough. I learned that the hard way.) You can add cans of tomatos and Rotel depending on how much salsa you want to make.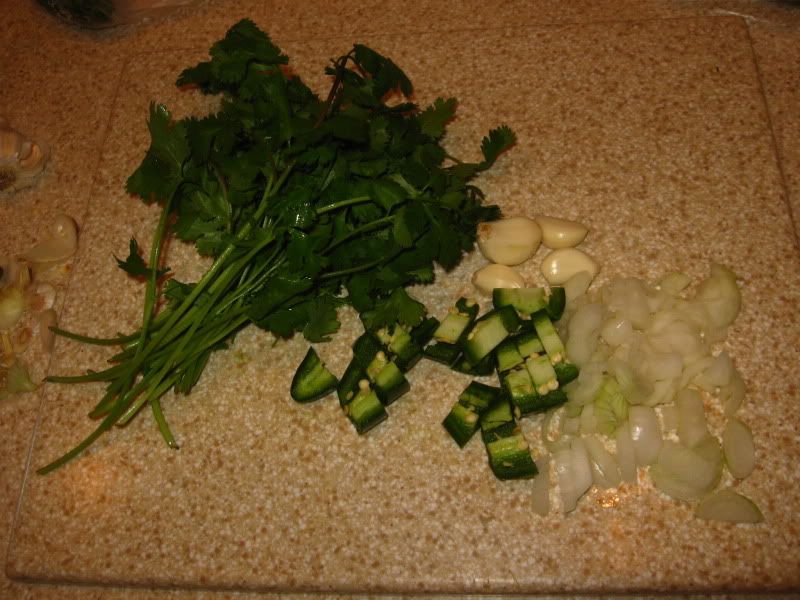 Next you will need an onion diced up and a jalepano pepper diced up. The onions in Texas are huge so feel free to only cut up half an onion if you make this in the Lone Star state. Cut up about half a cup of cilatro too. The cilantro isn't exact- add or subtract however much you want depending on your personal taste. Chop up about four cloves of garlic too. Garlic makes everything better.
Then, get out the food processor. This is the one extra appliance you will need to make this recipe. Food processors are super fun to use. . .they're also a great way to exert anger.
I recommend using the lowest setting for making salsa. I like my salsa a little chunky.
Add the tomatos first and slowly add in the onion, pepper and cilantro.
As you can see I added cumin the second time I made this. I couldn't taste a difference, except maybe even more spicy. haha So no cumin unless you have a large amount of milk handy to wash it down with.
Salsa is my favorite condiment because it's versatile, healthy and refreshing. Make some today!