Being a Texan, I can't claim any expertise when it comes to authentic Cajun food. My mom makes creole, and that's about the only cajun dish I've grown up with. I la-la-LOVE Cajun food and dream of the day when I am begged by everyone I know to make my famous cajun dishes. That's not asking too much, is it?
Anyway, I found this recipe at
http://www.realcajunrecipes.com/
and thought I'd try it. I just got a crockpot, and have had a hankerin to use it more often. It just makes things so easy, I can't resist it.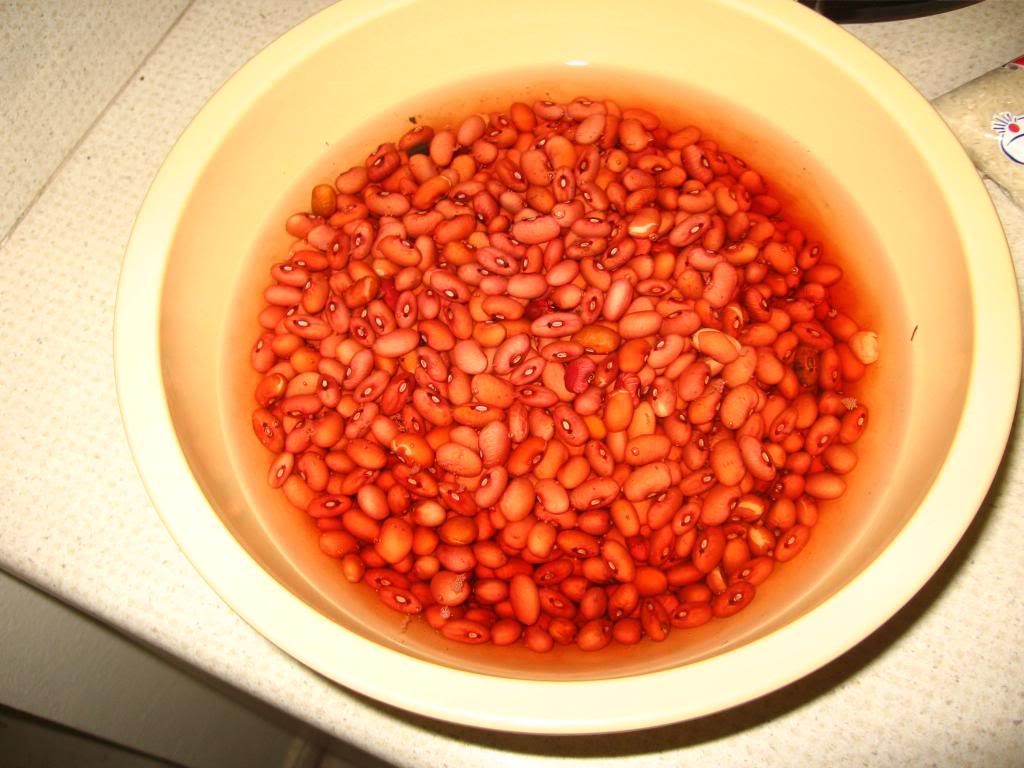 The night before, soak your beans in water. It will make them nice and soft.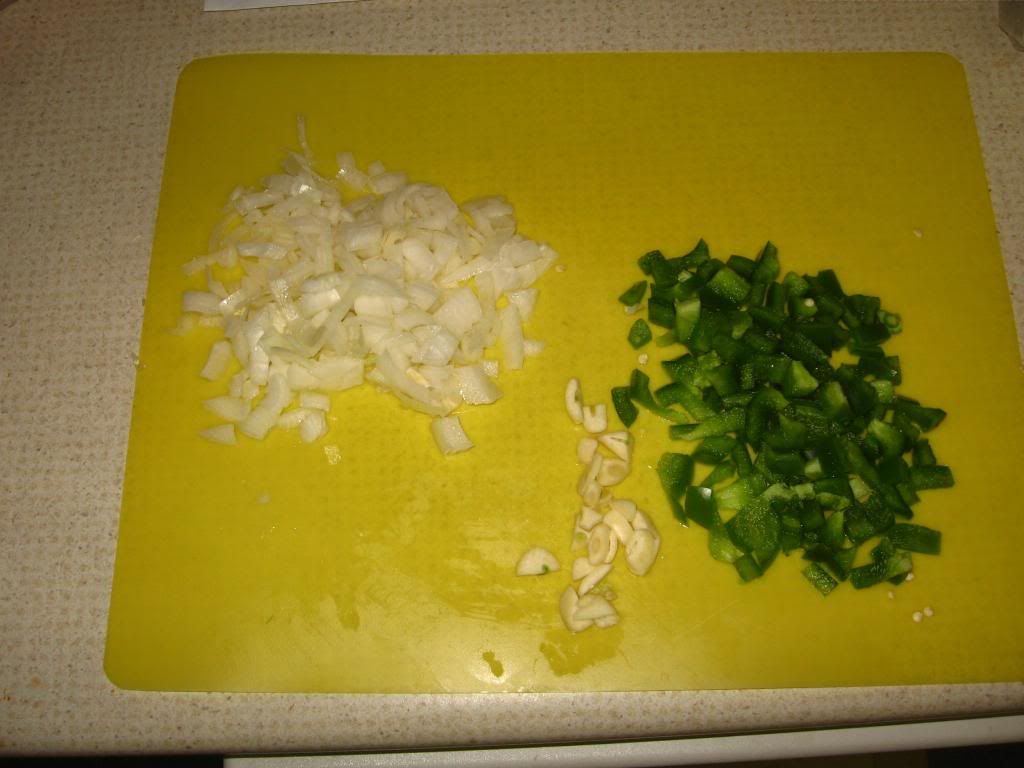 I know the yellow cutting board doesn't make things look too appetizing, so disregard it. I thank thee.
Chop up an entire onion, bell pepper, and two cloves of garlic.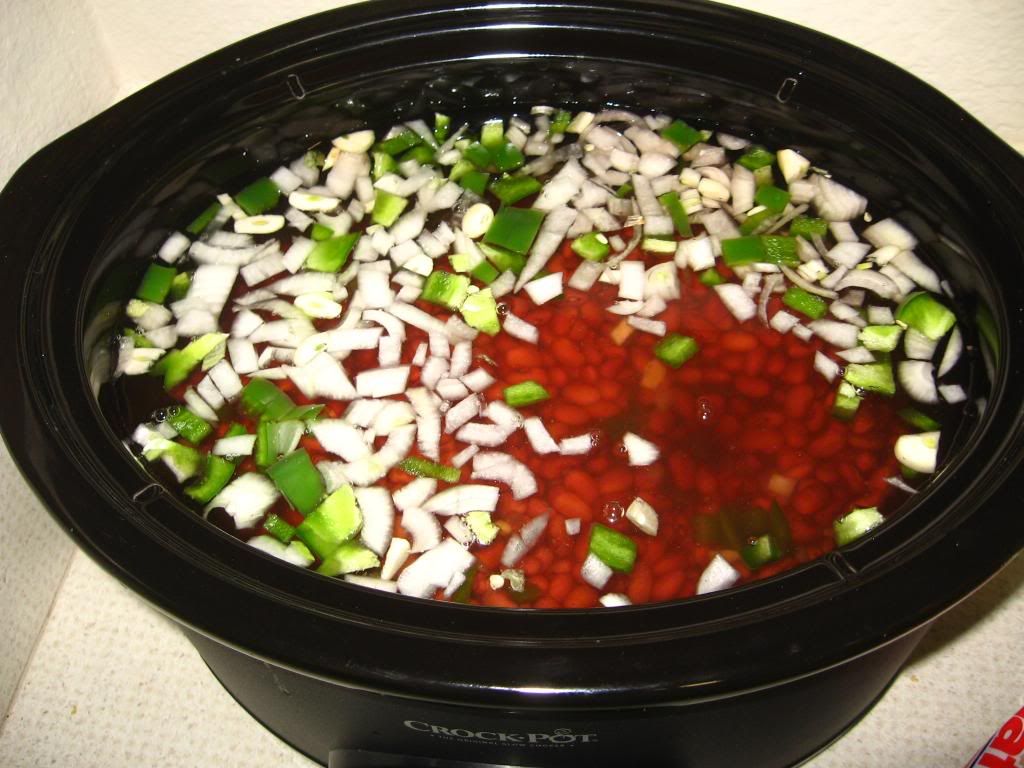 Throw the beans, onion, garlic and pepper into your crockpot. The recipe also says to add a bay leaf and a ham bone, but I decided to go without it. I'll talk more about that in a minute. Cover everything with about 2 inches of water and set your crock pot to either 8 or 10 hours (whatever low setting you choose.) Add water if it starts to look dry. If you can, smash some of the beans about 2 hours before you want to eat. It will thicken the gravy.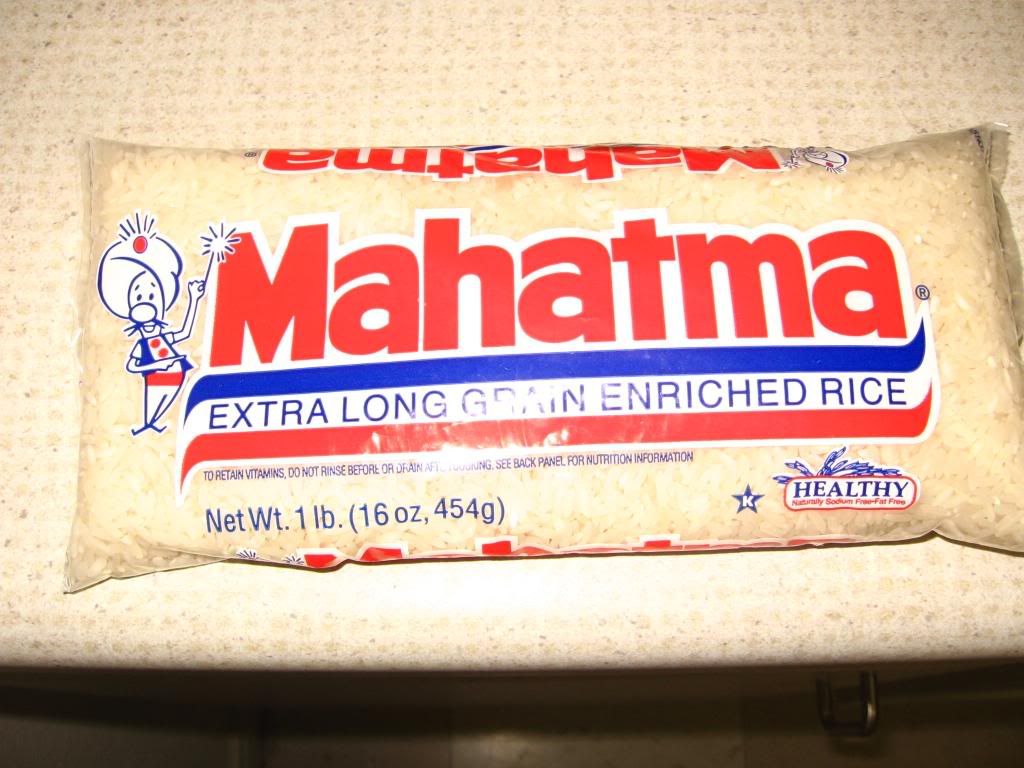 About 30 minutes before you want to eat, go ahead and make your rice, rice baby. Sorry, I couldn't resist..wait. .why am I apologizing? That song is classic. Amy and I do NOT have a good rice-making record. We are quite frightened by rice, but we decided to conquer our fears and try again.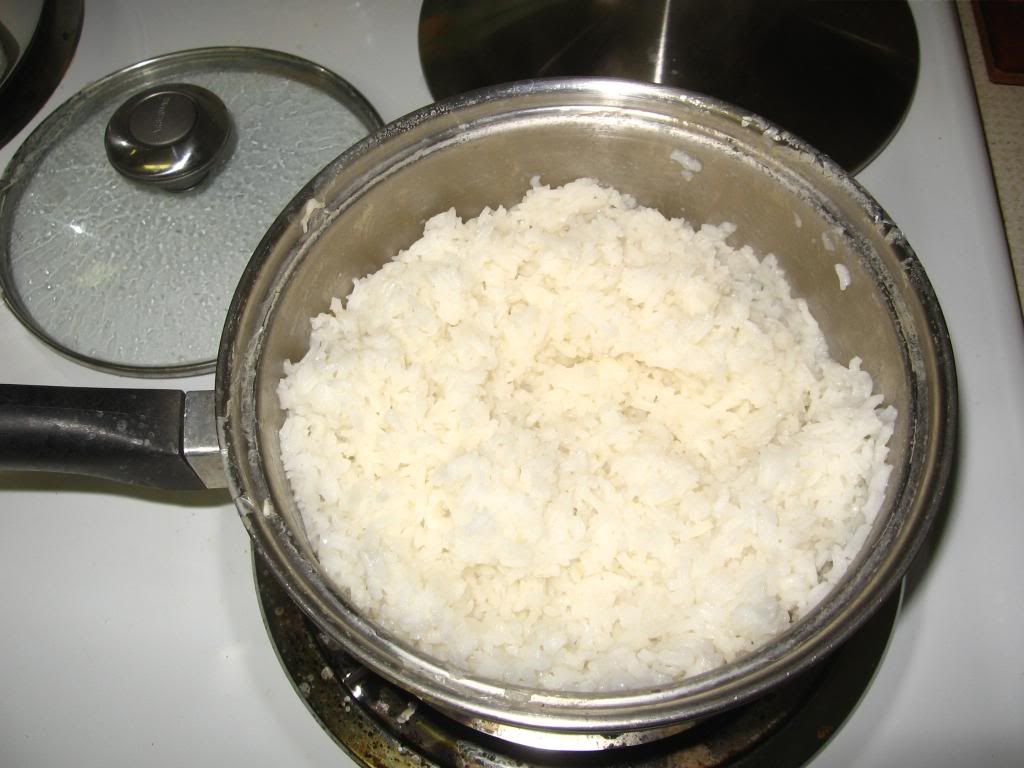 And that ladies and gentlemen, is what happens when you pray over your rice. And beg your rice to work. Rice is a very needy food that must have lots of encouragement.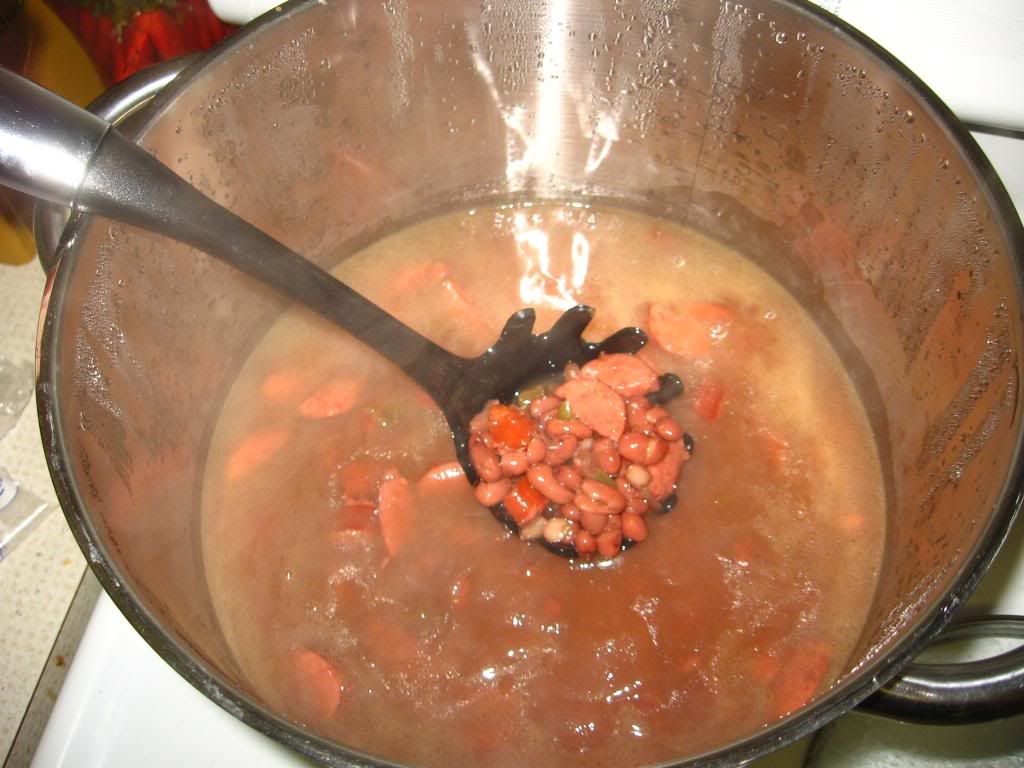 Pour your crockpot contents into a large pot and add salt, pepper, Tony's, and a lb. of sausage. Let it cook about 20 minutes.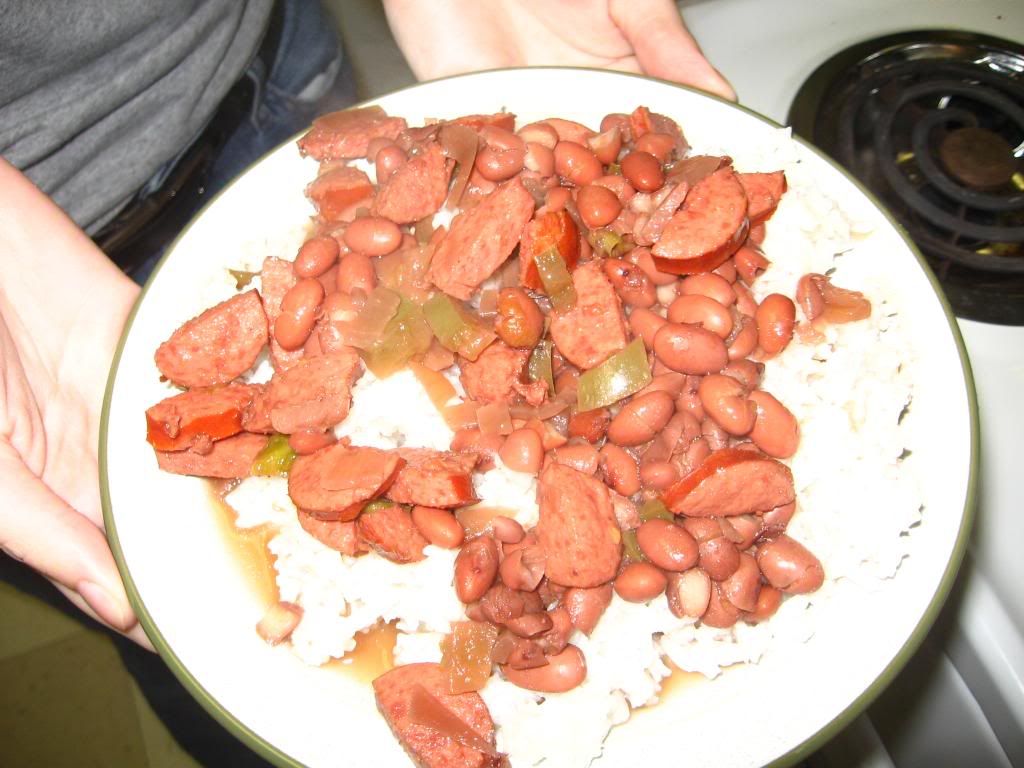 We recommend eating it in bowls, but all ours were dirty in the dishwasher!
Advice from the Wise:
It tasted great, but next time we're going to season it a little more and add less water. I thought skipping the bay leaf and ham bone wouldn't make a difference, but it probably does. Shun the unbeliever, right?
Therefore, go now to all nations and make red beans and rice. Amen.