My mom has been making these burritos my entire life. I don't know where she got the recipe. . she probably made it up. Speaking of making up recipes, last weekend I decided I was going to made black and white cookies except without the black ( I had no chocolate chips ha.) I don't really want to talk about them--because they were a big thumbs DOWN. They were all cake-y and the frosting tasted like pure powdered sugar. Who knew you could have too much powdered sugar? I'm going to blame our oven. . it has a mind of its own. Anyways. . next time you want quick Mexican food try these burritos!
Chop up one onion and two cloves of garlic. Combine them with one lb. of ground beef and cook in a skillet until the beef is done.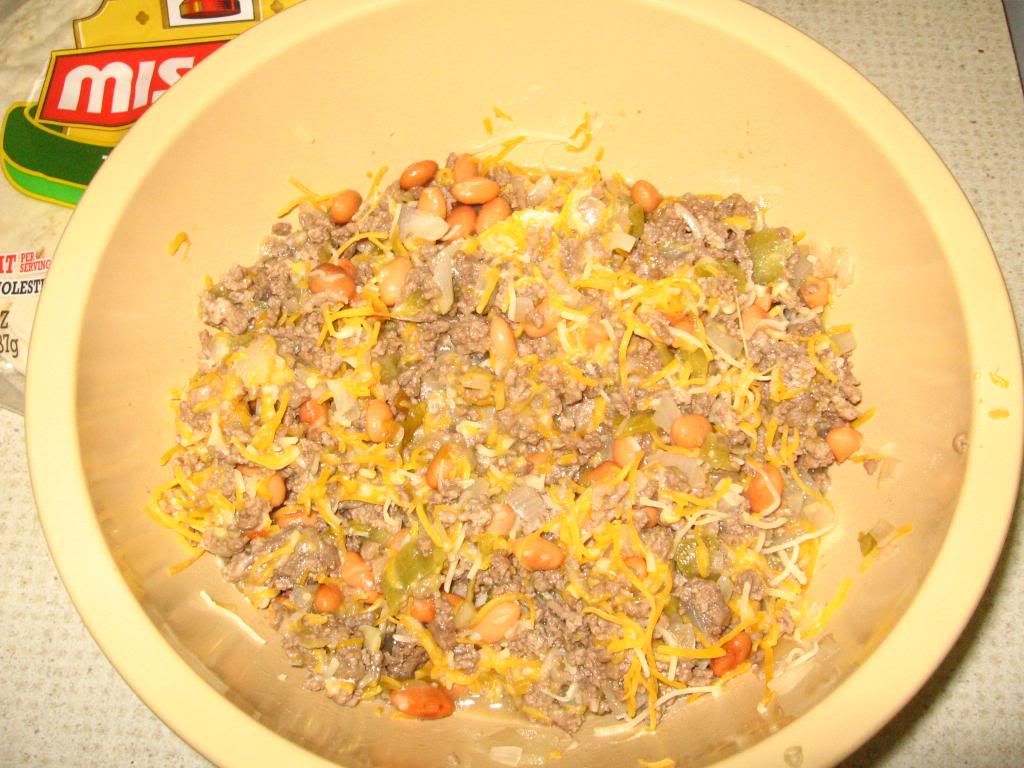 Combine a can of pinto beans, your beef "mixture" (don't forget to drain the grease. . eww), and however much green chili and monterey jack cheese you want.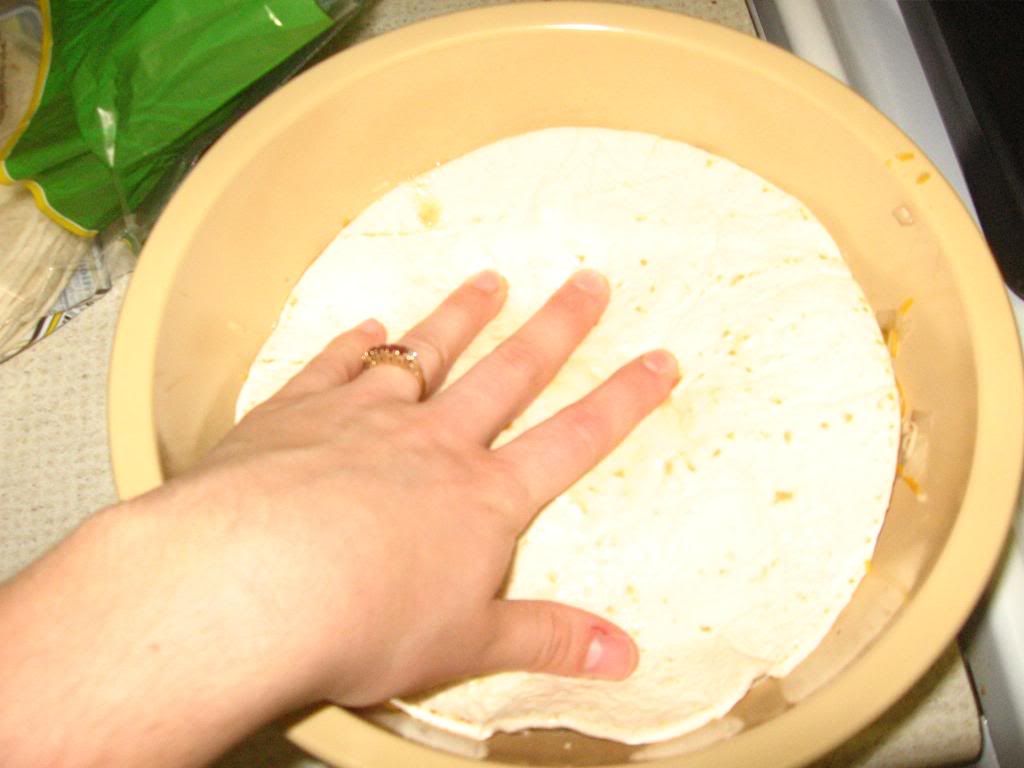 You want the tortillas to be somewhat moist. To do this, I just placed the tortilla on top of the mix and pressed down. The juices from everything will make it niiiice and juuuicy. Not too juicy though!
Fill your tortilla with the filling. (I don't really know what the inside of the burrito is called. . I've got from mix to filling.) That's beside the point though. Moving on.
Roll them up nice and tight and sprinkle some more monterey jack cheese over the top. The more cheese the better. Trust me. I would never lie to you. Bake them at 300-350 for approx. 10-15 min. Bake just long enough to melt the cheese on top. The time and temp will depend on how fast your oven cooks. Ours cooks FAST.
And here you go! Add guacamole, hot sauce or sour cream if you want.