Before I go any further. . I cannot take credit for this delicious way to cook green beans. Our friends Kim and Bri came over one night and made them for us. They're so tasty!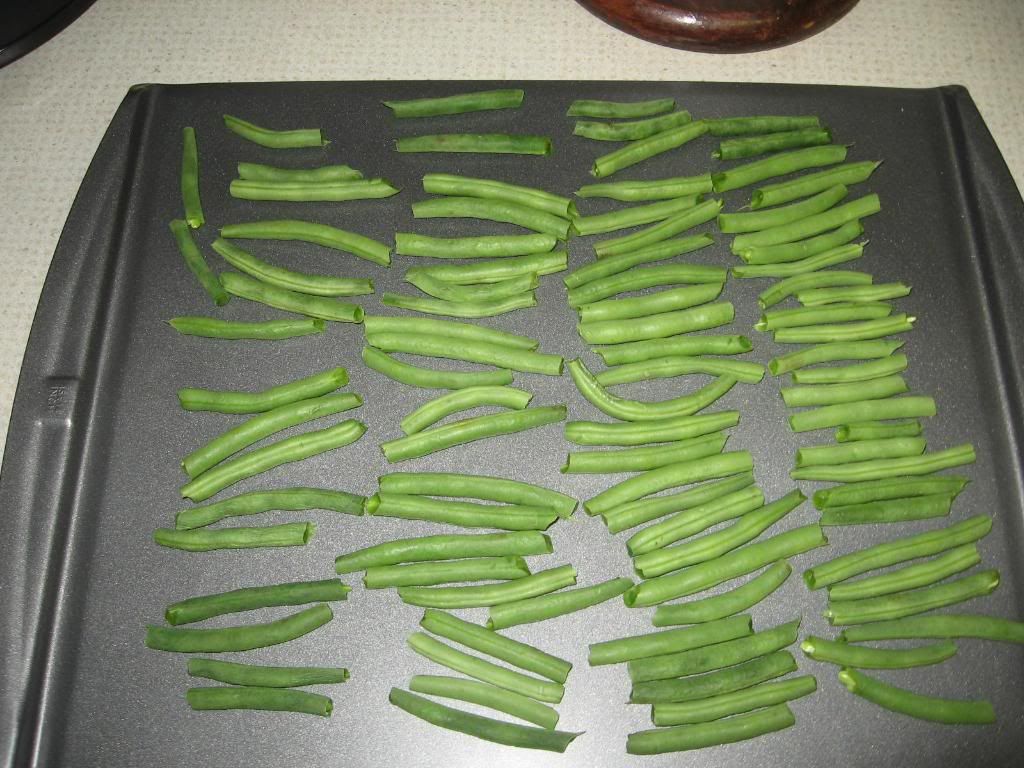 Snap your green beans and place them on a cookie sheet. I'm sorry they're kind of symmetrical. Don't let it get to you.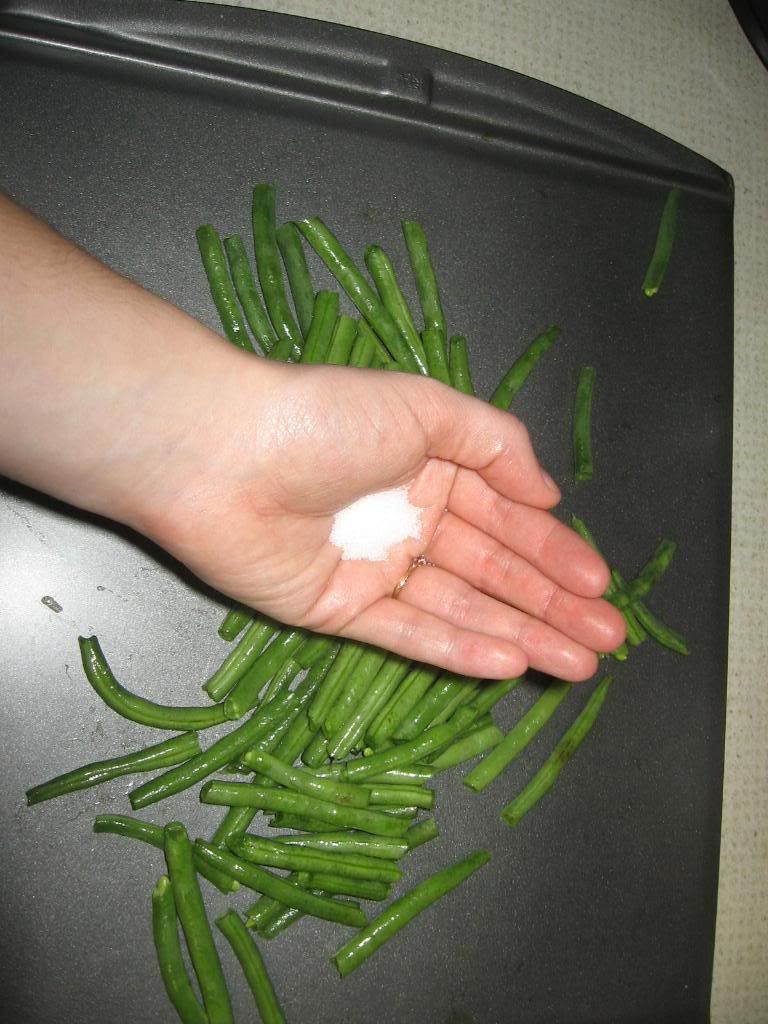 This is where it gets messy. Get a little olive oil and pour it in your hand. Rub it all over the green beans, until they're covered. Then, take a little salt and do the same thing. Don't over do it. . you don't want them to be too salty.
Pop them in the oven at 350. They are going to pop and sizzle, but that's good. Don't be scared.
After about 15 minutes or when they are slightly brown, use some sort of utensil and flip them over. A fork works, but a spatula is the best. Pop them back in for another 15 minutes.
When they're about like this, pull them out. They make a great side dish!