This is one of Amy's recipes and I told her she needed to post, but she insisted I do it. So, here is how you make Tortellini Southwest (you vegans are gonna love it--no meat.) It's easy, delicious and fast!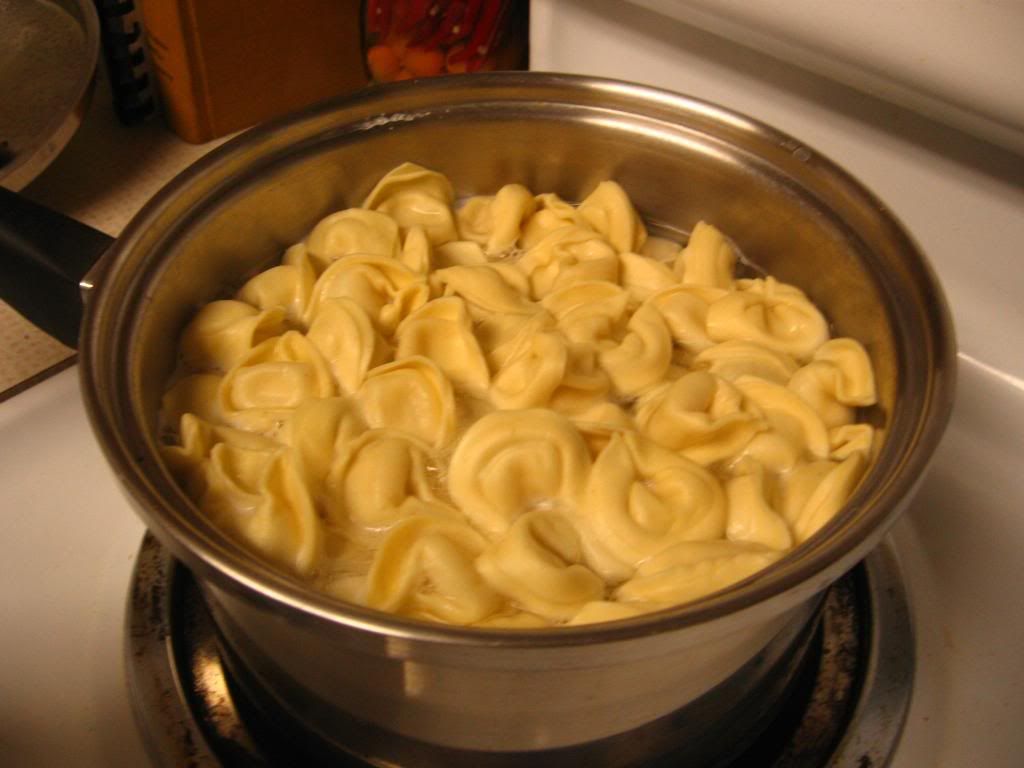 You'll need 9oz of tortellini. We got one packet from our grocery store and made the entire thing. Get it cooking on the stovetop while you make everything else.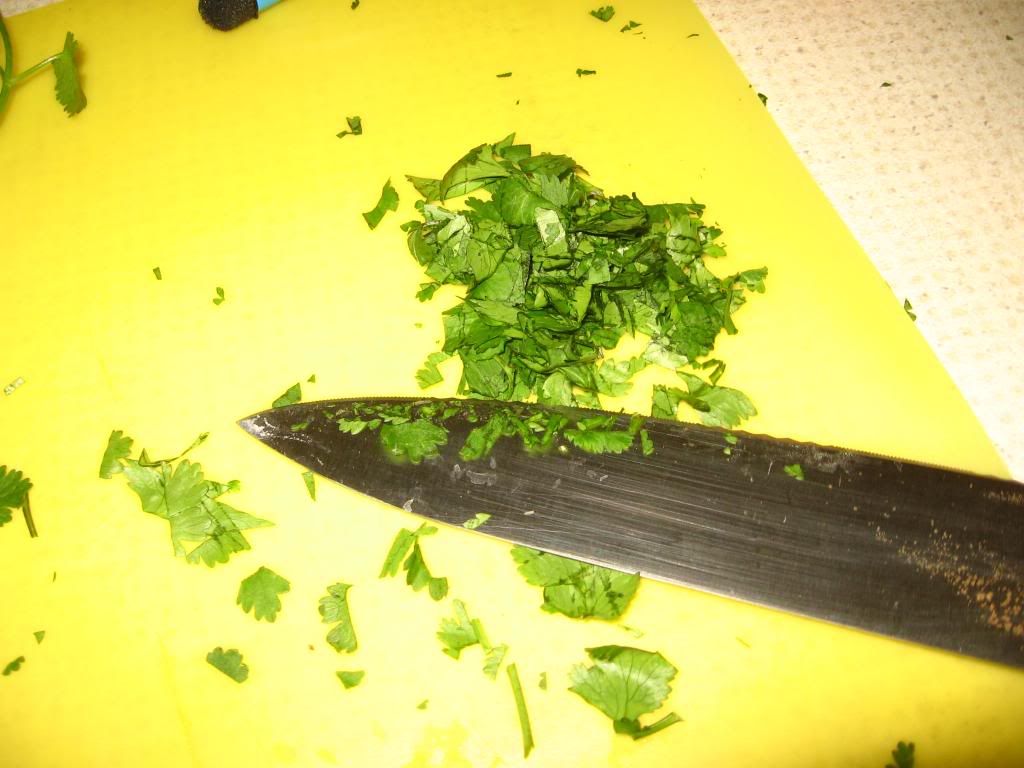 The recipe says to chop up 1 tbsp of fresh cilantro, but since we love it so much we put more in. MMMMMM.
In a sauce pan let 1 1/2 cups of sphaghetti sauce, 1 (4oz) can of green chili (or fresh. . whatever floats your boat), and the cilatro simmer on medium heat for 5 min.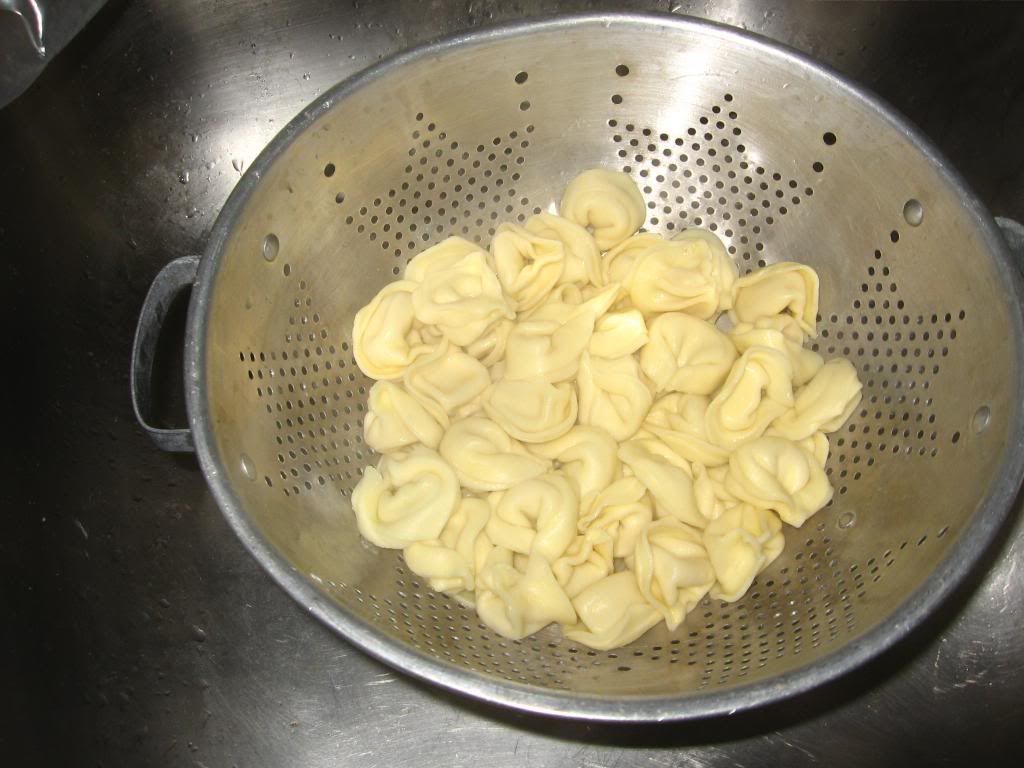 When your tortellini is al dente (not toooo soft) drain it and serve it onto plates.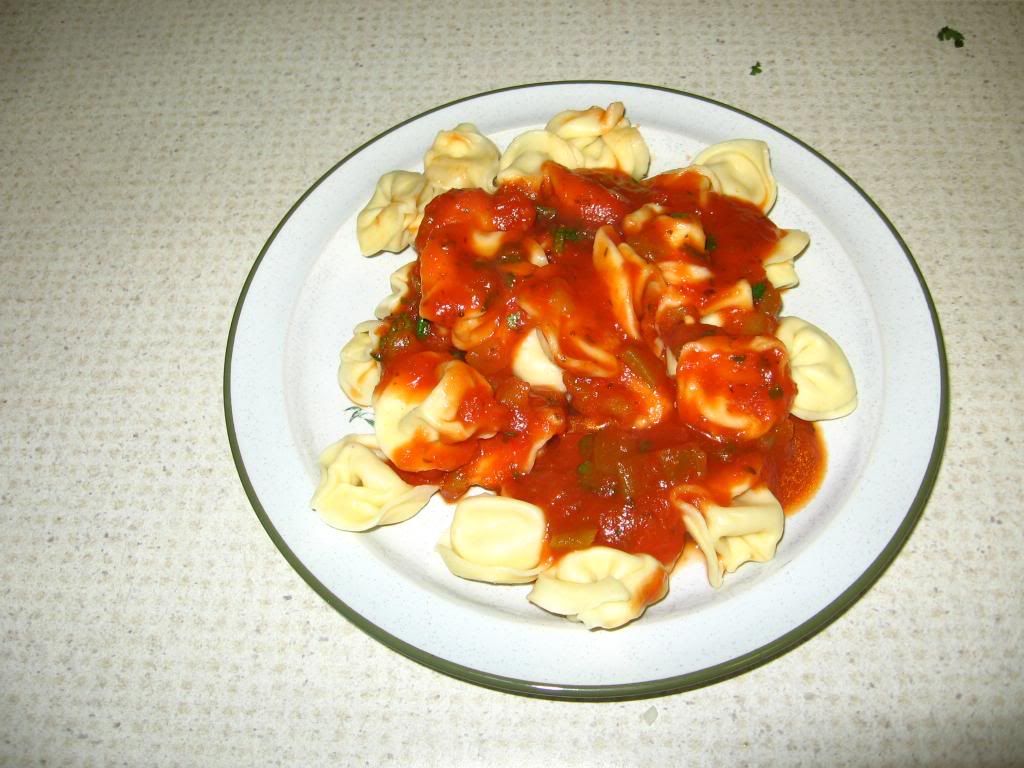 Pour your sauce over the tortellini and sprinkle mozzarella cheese over the top.