Once again, this recipe is from
The Pioneer Woman.
She's got some pretty delish food cooking over there, not to mention she's also HILARIOUS. This was a last minute dinner idea, and a nice twist to regular quesadillas. Next time we think we'll add some green chilis, and some guac!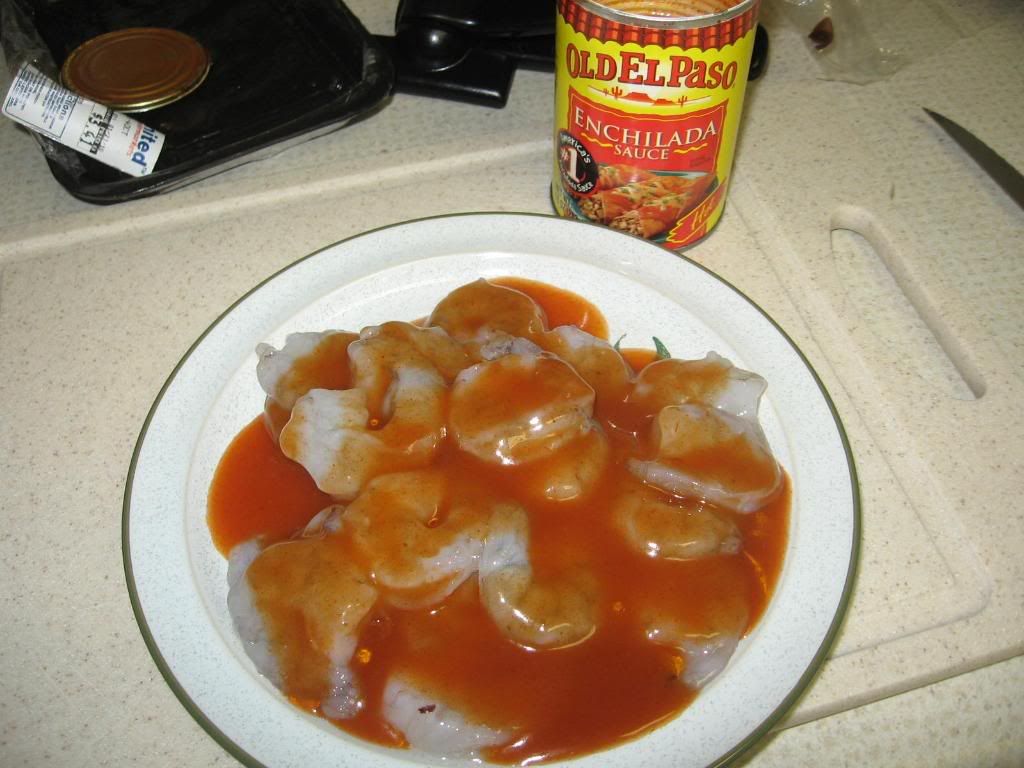 You'll need as many shrimp as you want (this amt. fed two people) that are deveined and peeled. Put them on a plate and pour red enchilada sauce over them. Let them soak while you're getting everything else ready.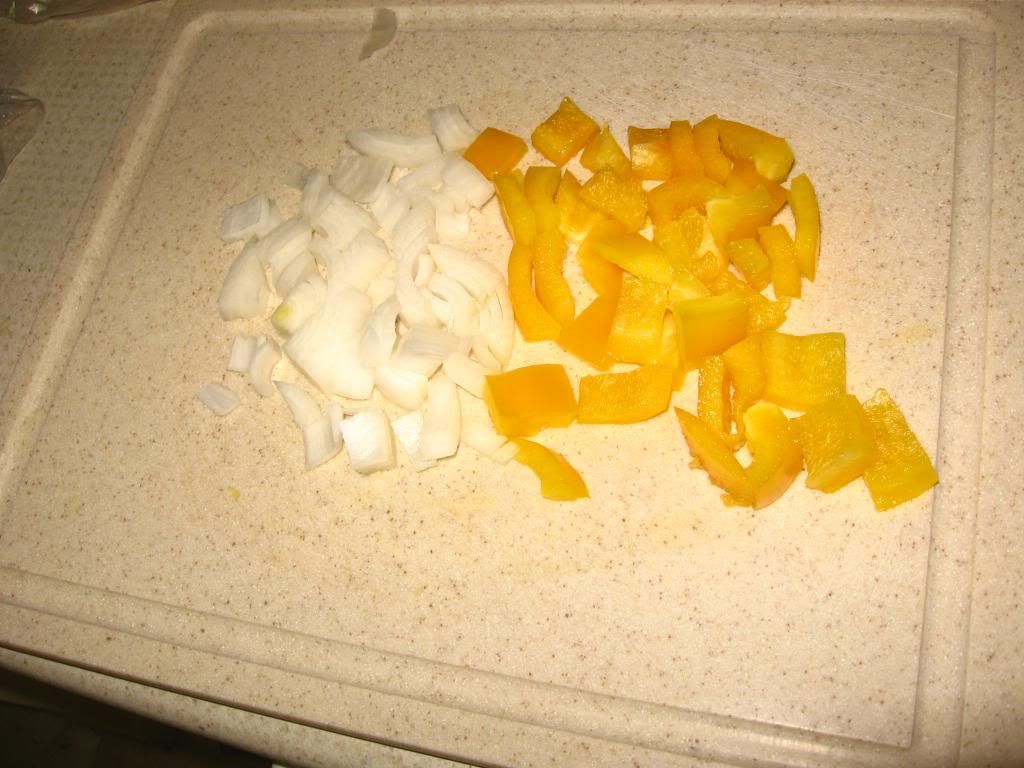 Chop up some onion and bell pepper (I just used yellow, but recommend green a/o red as well) into large chunks...not too small.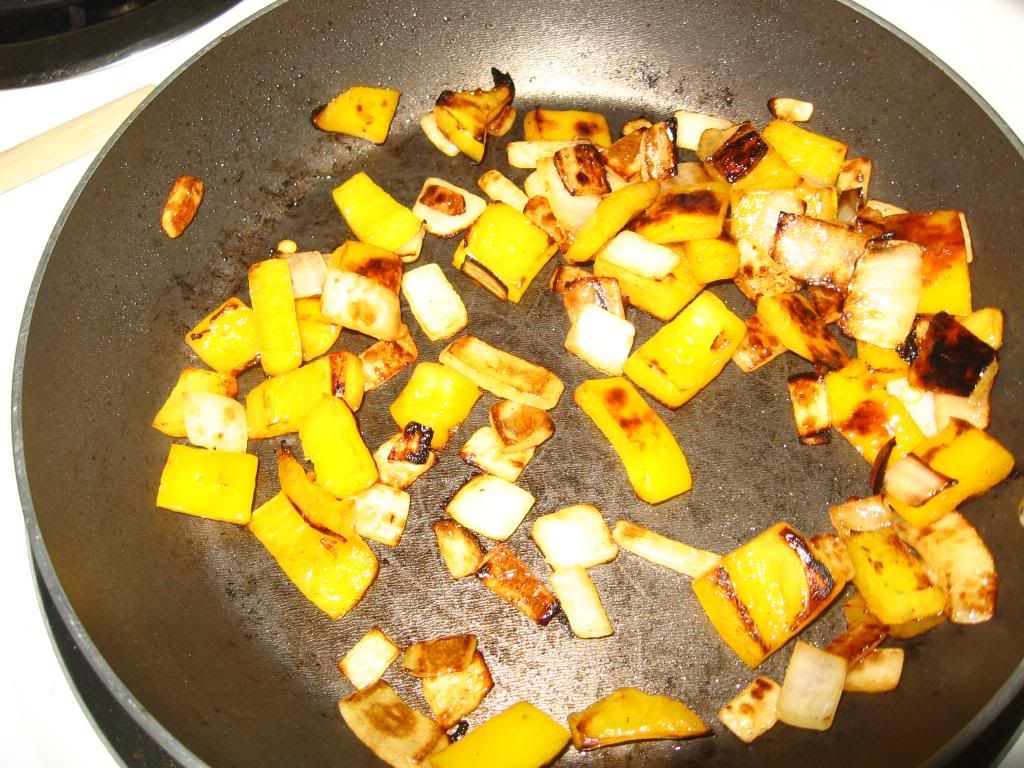 Throw them in a skillet on medium-high heat with some olive oil until they are nice and brown like these.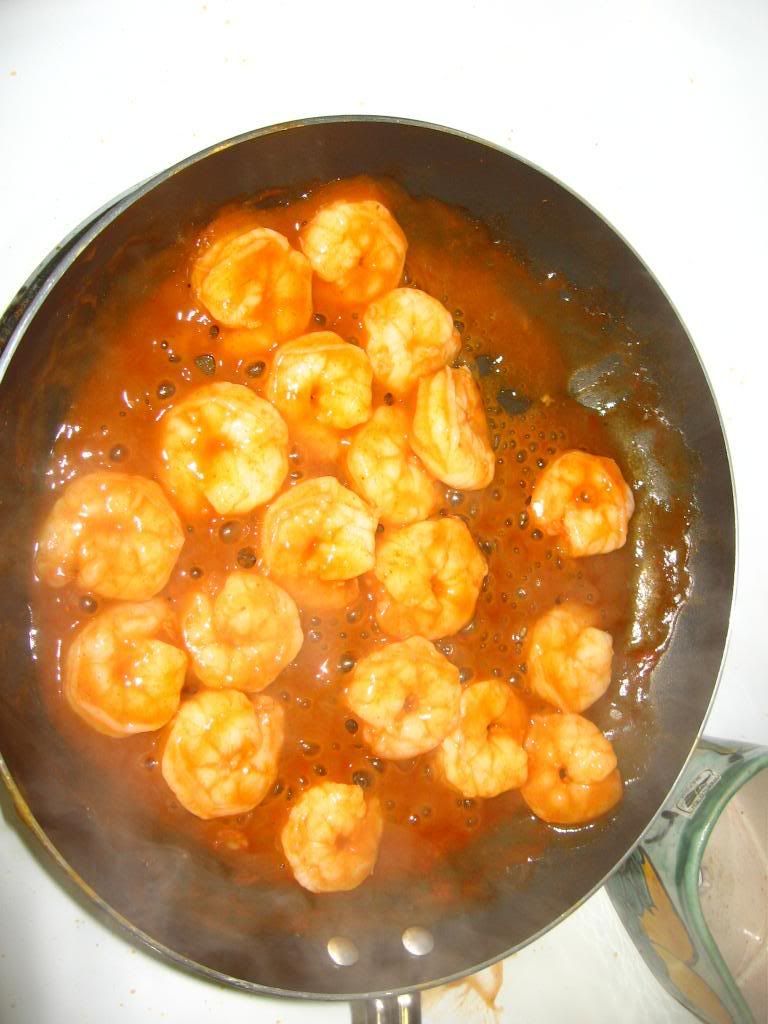 In another skillet pour the shrimp and the sauce in, adding water if it gets dry. Cook until the shrimp are pink and ready for devouring.
In another skillet (you can use the same one as your veggies, but we didn't have another big one, so we used a different one) put some butter in, and turn the heat up to medium-high. Chop up the shrimp into small pieces and place on top of tortilla number one. Add some veggies and lots and lots of cheese (we used monterey jack.)Put tortilla two on top and smash all the goodness inside together.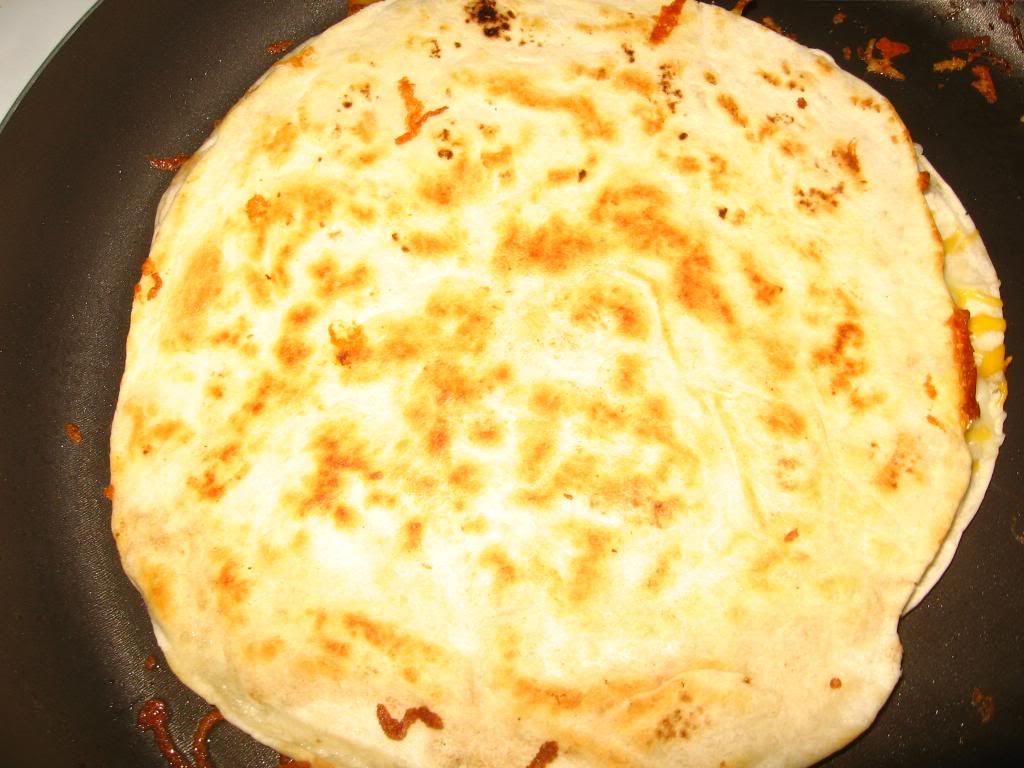 It should look like this on both sides.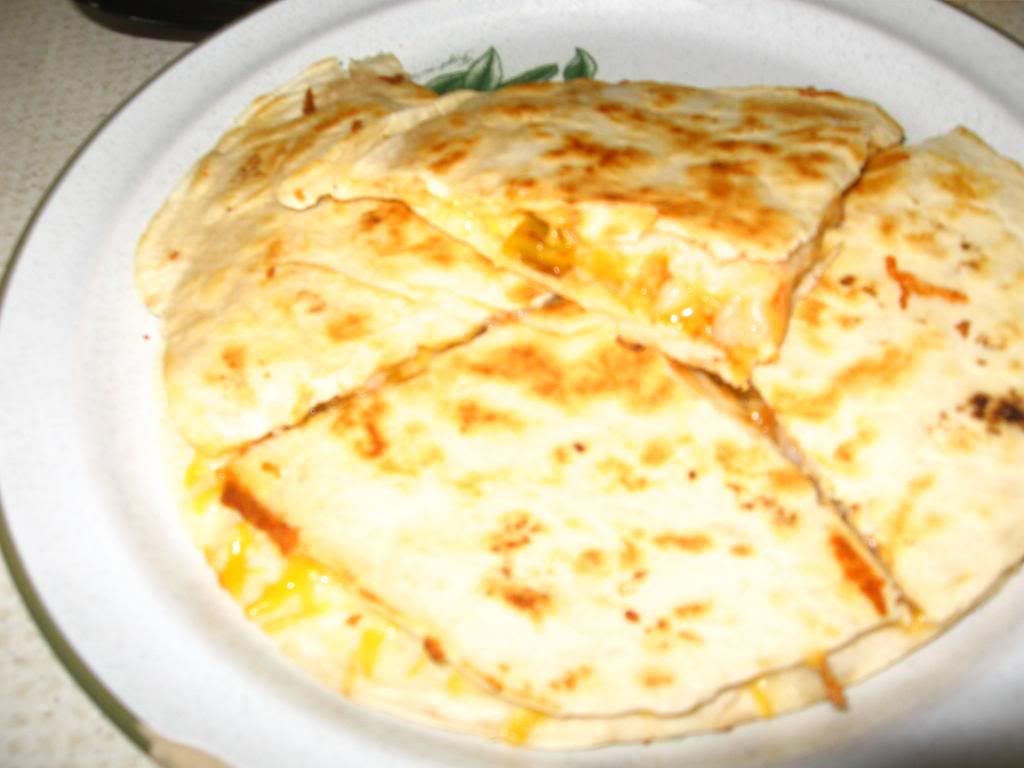 TADA! Perfect. . .the taste might surprise you beef/chicken lovers at first, but soon you'll realize its goodness and clean your plate in a matter of minutes.