Disclaimer: If you are on a diet don't even bother reading this. This recipe has about 345783 calories, but it is scrumptious. And easy! Amy and I almost fainted in Wal-mart the day we discovered mint flavored Oreos. We try not to buy them, but sometimes on special occasions we splurge. If you've ever had oreo balls, it is the same thing except with Mint Oreos. I've also seen people use Nutter Butters if you like peanut butter.
Here are the only three things you will need.
I used a food processor to smash my oreos, but you can put them in a big plastic bag and smash them the old-fashioned way if you want! The only thing I suggest is using 3/4 of your oreos with the creme center in, and 1/4 of them with the creme center removed.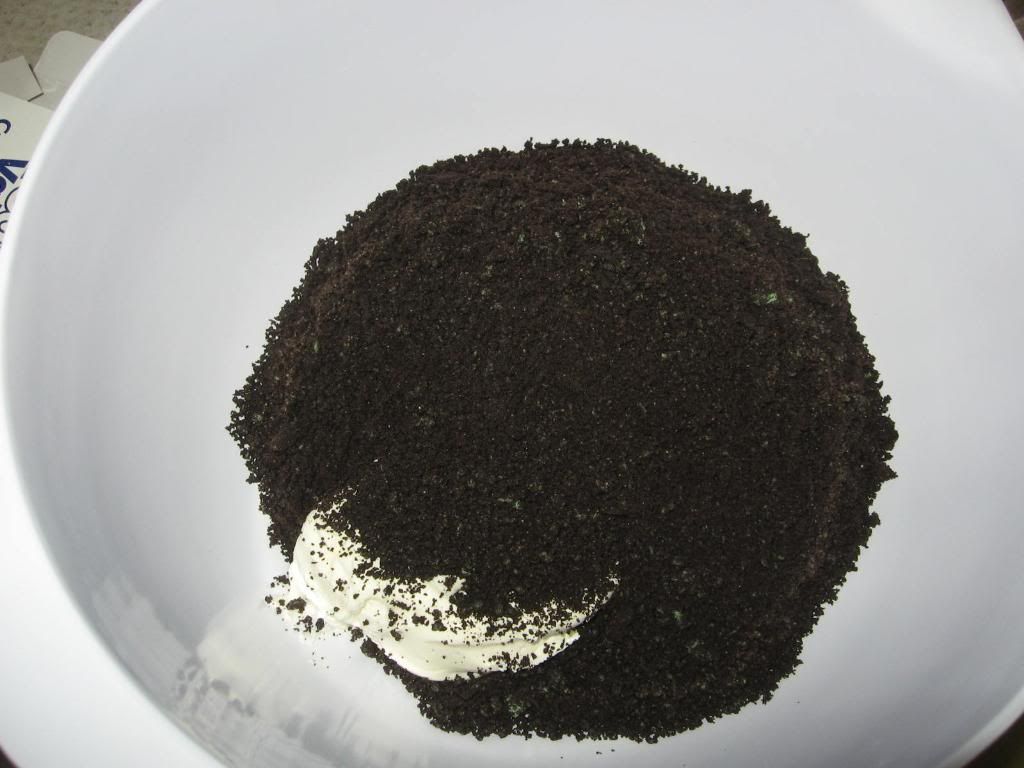 When they are finely grated, pour them into a bowl and add your cream cheese. Make sure it's soft!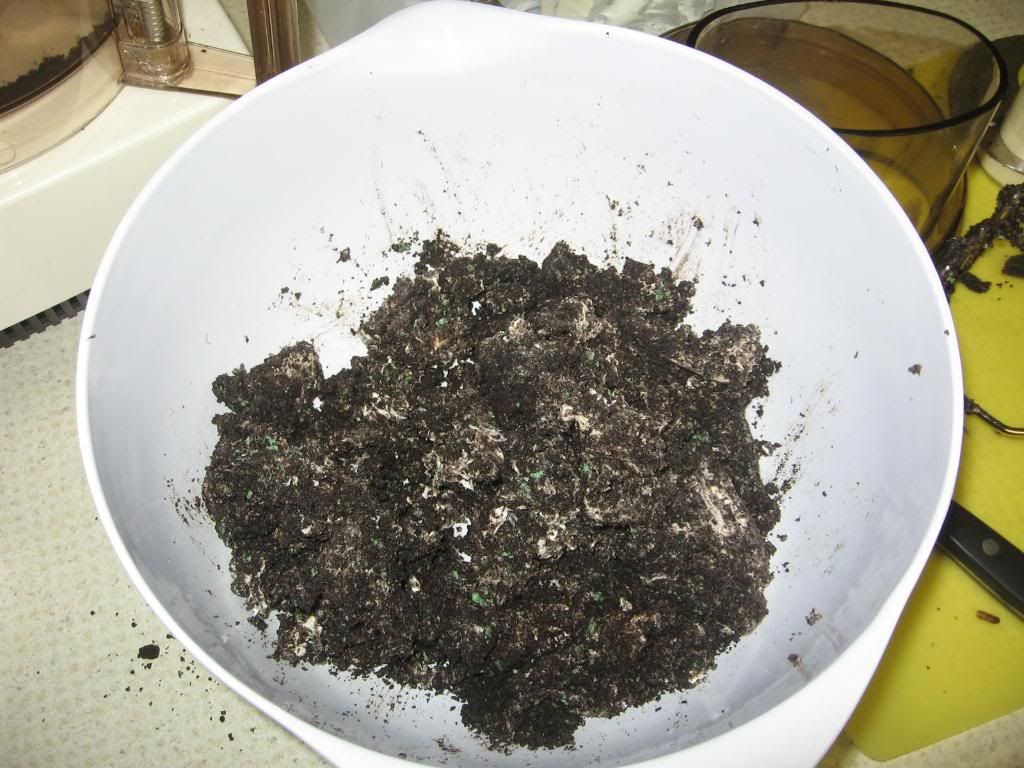 Combining the cream cheese and oreos can be difficult. I used a potato smasher, because it makes me feel powerful, but you can use whatever works best for YOU.
After you combine the two, put the bowl in your freezer for about 10 minutes just so it will be easier to work with.
Now you need to melt your almond bark. My favorite part. I did it in the microwave and it worked fine. I used seven bars, and it was a little too much for the amount of "dough" I had.
Get out your oreo/cream cheese mix from the freezer and roll into small balls like this.
Drop it in your chocolate mix and cover completely. I used a spoon to transfer it in and out.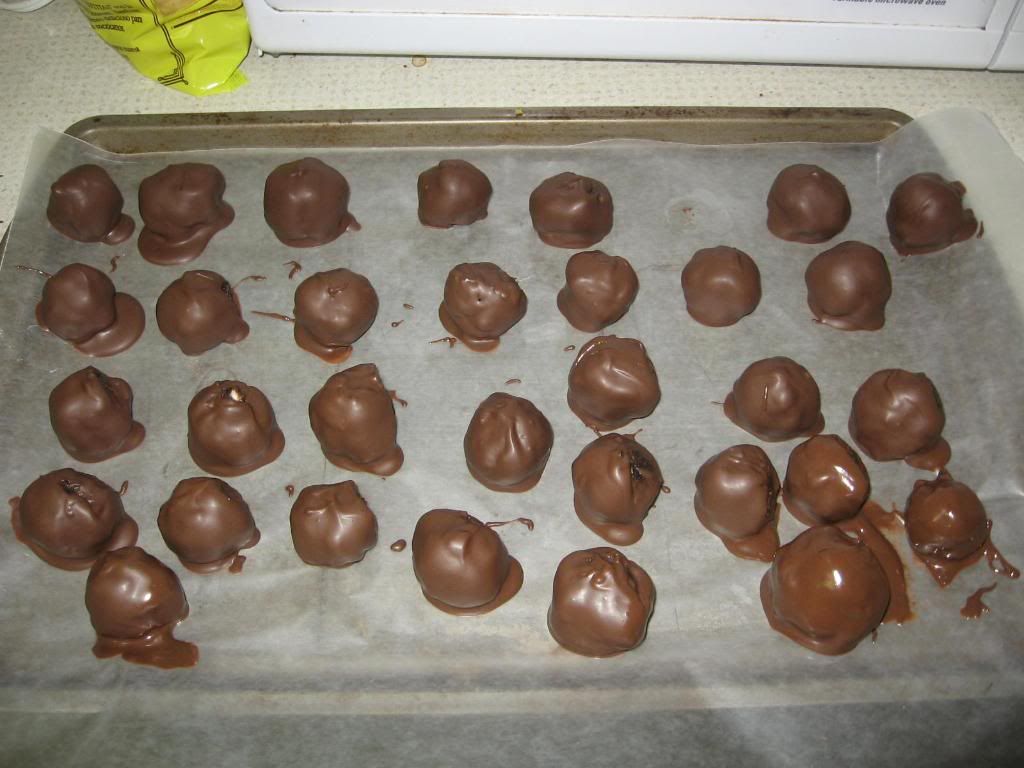 Place it gently on a cookie sheet with a piece of wax paper on top. When you're done put them in the fridge until the outside is hard.
I'm trying to get in shape, so hopefully I'll find some hungry roommates or neighbors to eat these for me!