Here's another wonderful crock pot recipe. Amy, Chelsea (our 3rd roommate. . there are four of us total) and I divided up the ingredients and put it together one morning before class. We like to cook together, so dividing up the ingredients makes it less expensive for everyone. Goes great with Jiffy cornbread muffins!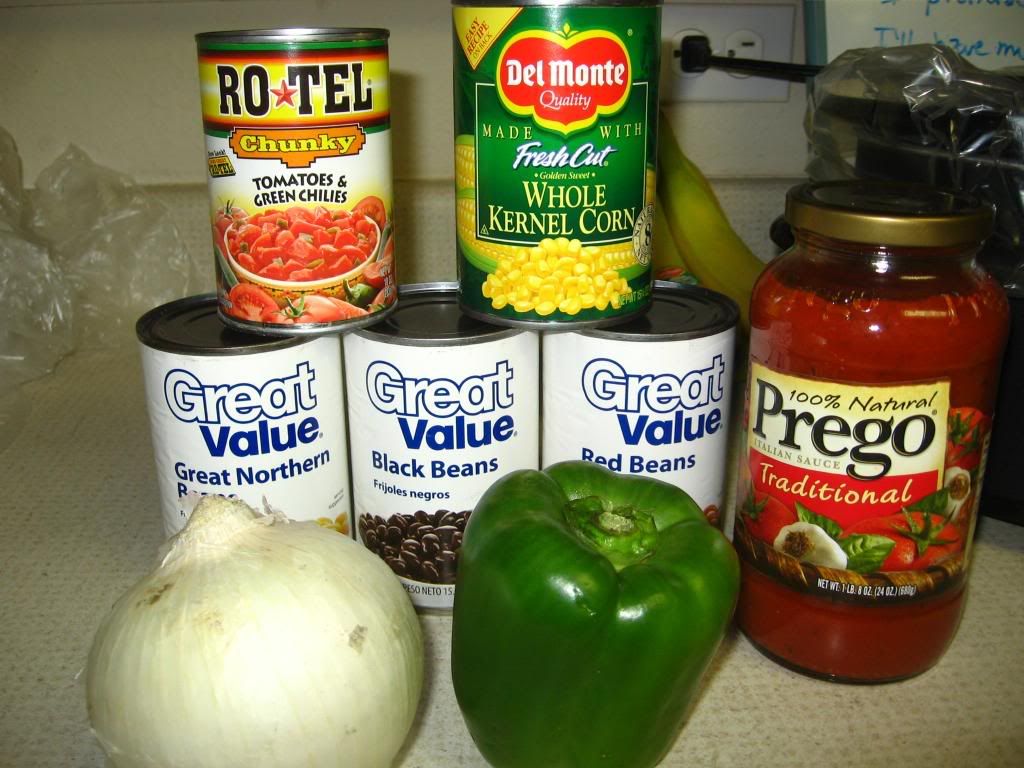 Here are the ingredients (you also need about 5 cloves of fresh garlic and one lb. of ground beef.) A great thing about chili is that you can put anything you want in it. OK. . not anything. Maybe I'm wrong, but neither Lucky Charms nor watermelon sounds good in chili.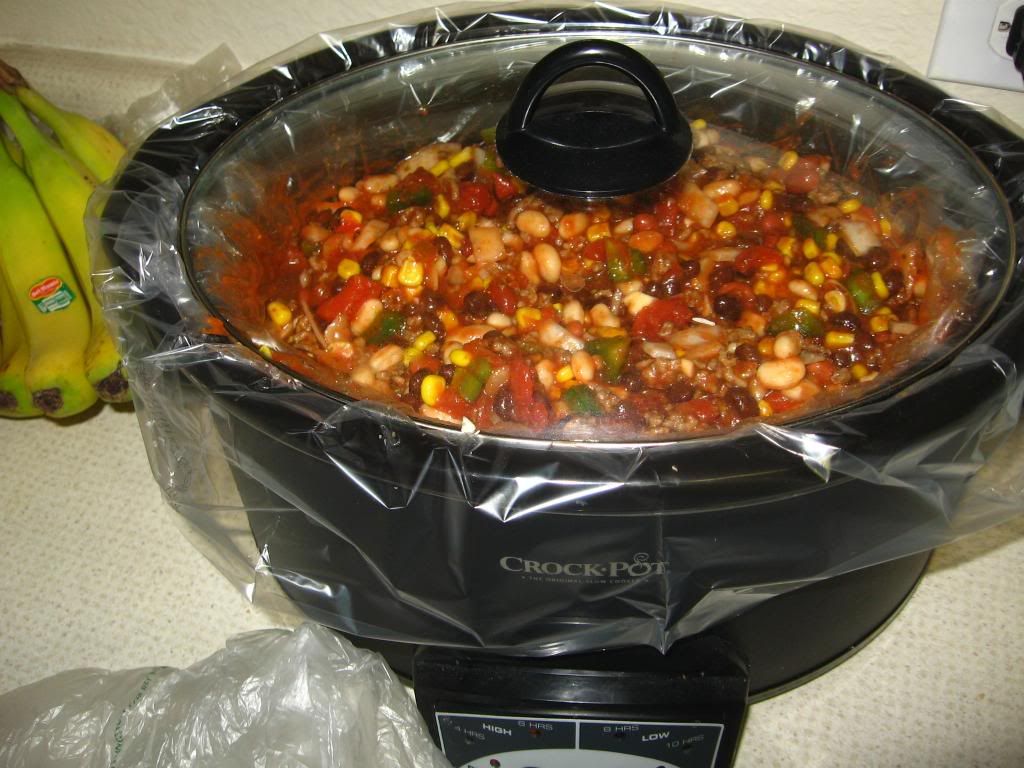 Cook your ground beef in a skillet, drain it, dice your onion and pepper, whip out your can opener and dump all your cans in. Don't forget to add an entire jar of spaghetti sauce, or a little less if you want it less saucy. Is dump a bad word when talking about food? Warning: bananas were not part of this meal.
Two things:
1. We used rotel tomatos with green chili to make it spicy. If you want to use regular canned diced tomatos, be my guest. We're from Texas and like it hot.
2. I'm a rookie crock pot user and my mother introduced me to crock pot liners. BEST THING EVER INVENTED I TELL YOU! They make clean up so much faster.
We put our crock pot on high for six hours. You can decide how you want to do it depending on how much time you have.
This recipe would also work great on the stovetop, if you don't own a slow cooker. Just do everything the same and cook it in a pot.