Don't let the name fool you. It's a family favorite, and my Mom got the recipe from her Aunt Babs. That means it will be good no matter what it is. You literally dump all the ingredients in the pan-- how can you resist? Try it next time you need an easy dessert!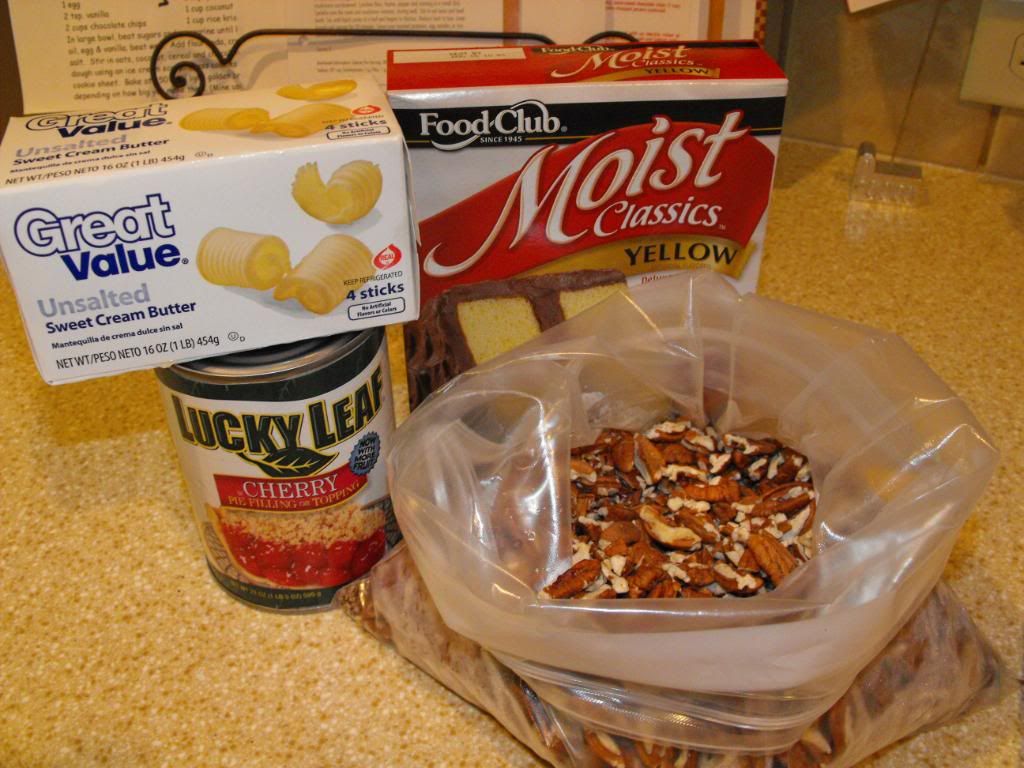 This is what you'll need. There are some substitutes you can make in this recipe. Let me talk a moment about a special substitute I made.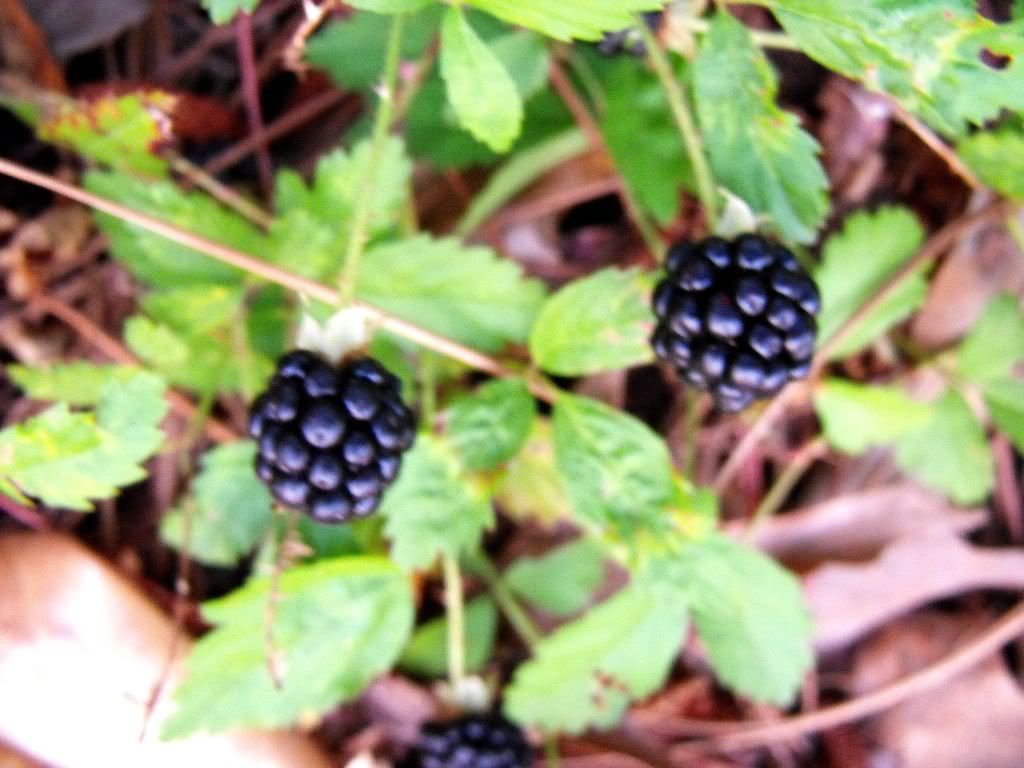 Dewberries. I've grown up picking them every summer. I had some in my pancakes this morning! If you live in the south you can find them growing wild almost anywhere! In this recipe you usually use a can of pineapple which is also VERY delicious, but I wanted to use my dewberries in something.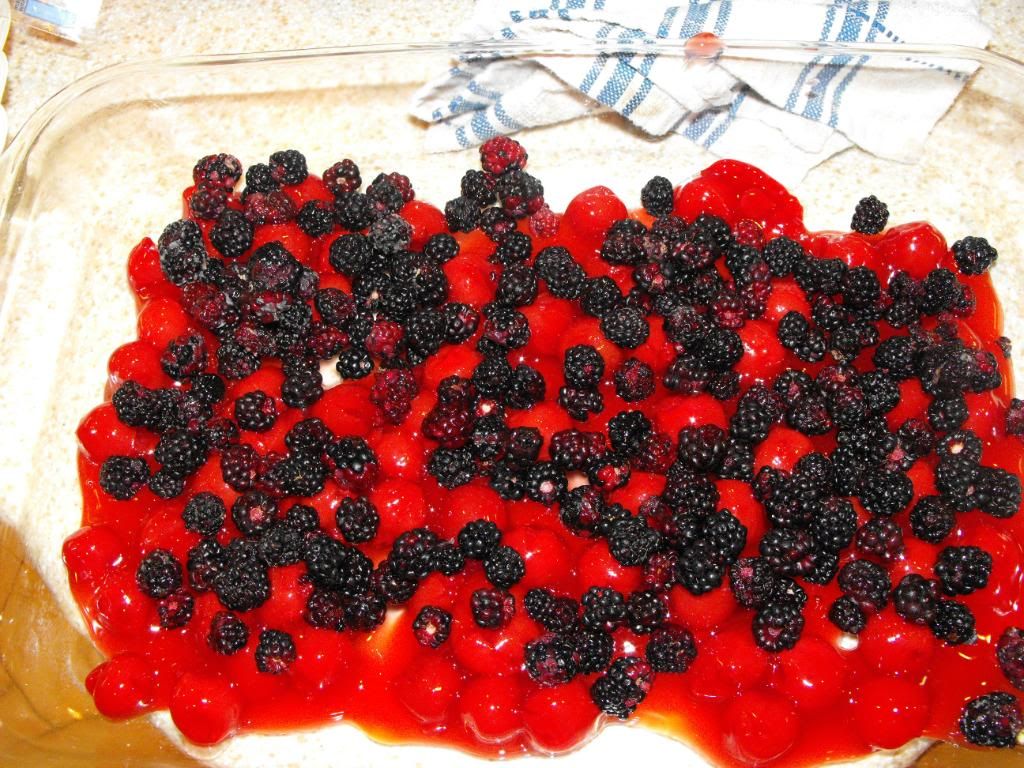 Pour cherry pie filling and whatever other fruit you want. Aunt Babs recommended peaches as well. . so a can of whatever you think will taste good! I used about a cup and a half of dewberries. Give or take some.
Pour yellow cake mix over the top. Make sure it's even.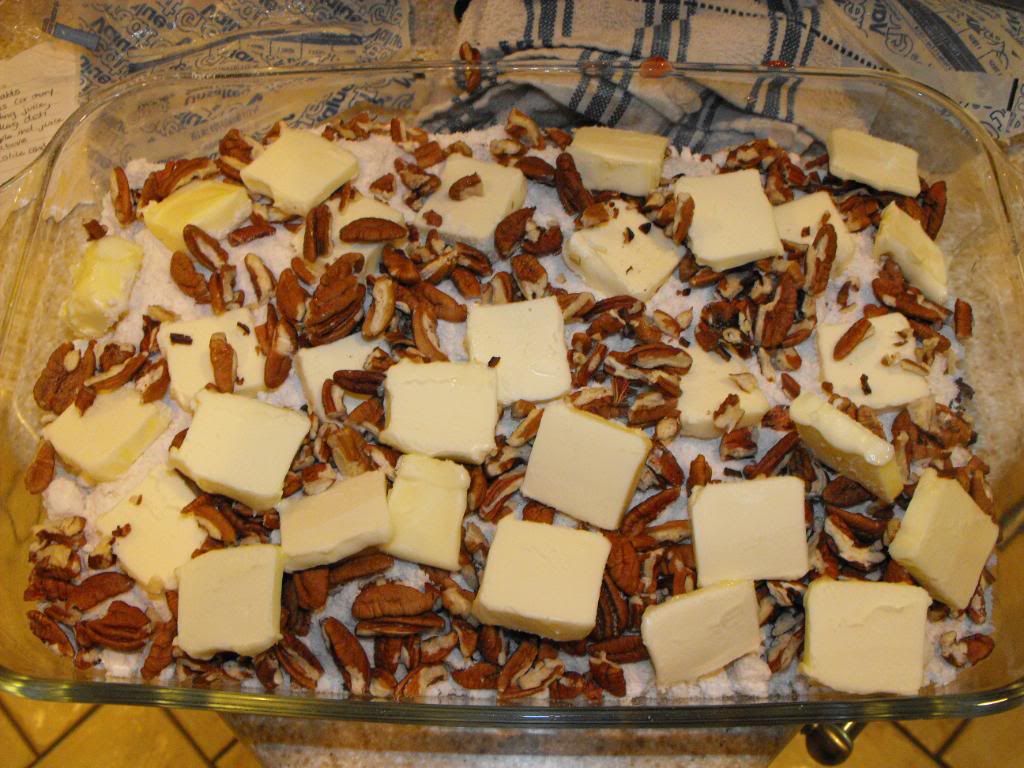 Sprinkle top with pecans. However much you want. Then slice two sticks of butter on top of pecans.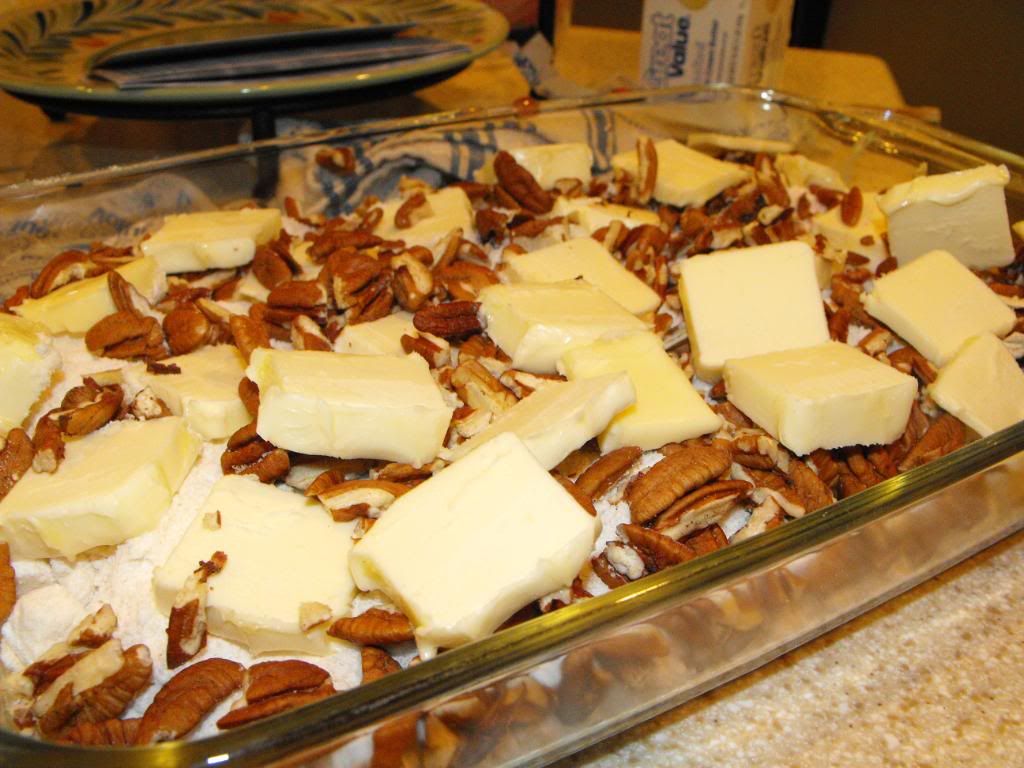 Paula Deen would be proud.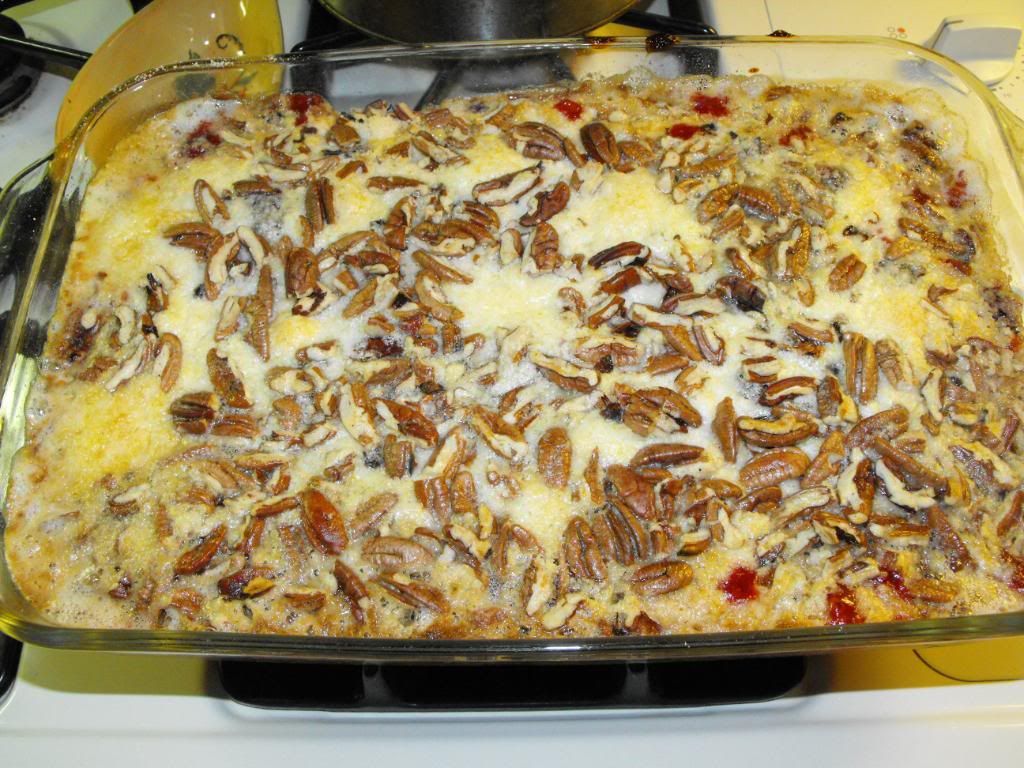 Bake at 350 for 50-55 minutes. Wa-la!
Tastes great with Bluebell Homeade Vanilla!